April 21
-sprouted grain english muffin w/ vegan butter and huckleberry jam
-blueberry kombucha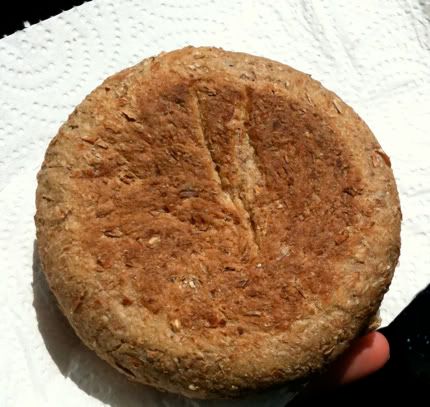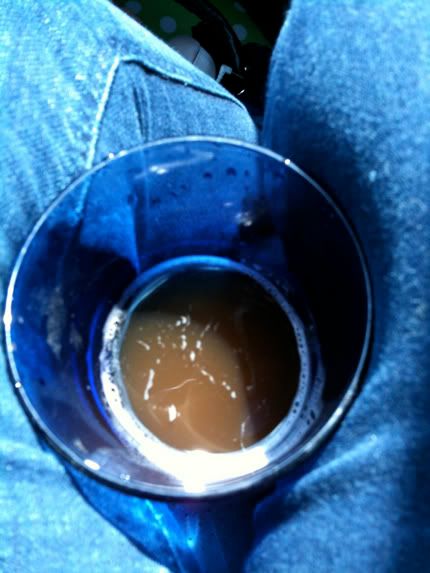 Such a perfect on-the-go breakfast. Well, the eng muffin anyway. The drink, as you can see, was a bit harder to control, but I managed :)
-coffee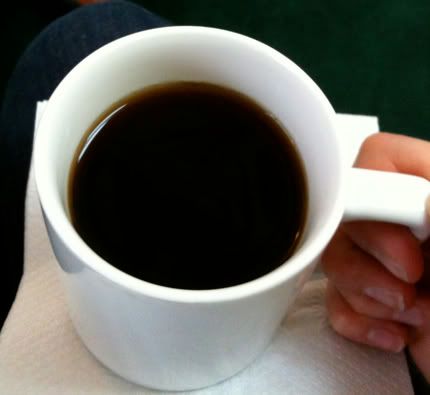 went to a last minute business meeting and was offered coffee. As I hoped I would be. Unfortunately, later on I find out it was a bad idea, tummy-wise. But at the time caffeine sounded fabu (and necessary).
-whole foods salad bar...lots of quinoa salads , a little bit of amaranth and some chick pea salad, plus raw kale salad (couldn't bring myself to eat the roasted beet. I try to make myself like beets, but I seriously hate them)
-about 1/3 of a black citrus flavored tazo hot tea
-water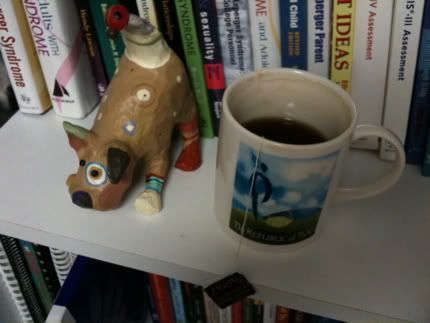 My coworker-friend was making fun of my lunch, but it wasn't bad! :-P
I do think I had too much caffeine (I also took 2 excedrin's), because my stomach hurt so badly. Especially after the tea (hence why I quit drinking it). Neeeeeeed more sleep. I'm on such a bad schedule again. Ugh. Ugh is probably my most used word on this blog....ugh, LOL.
-stella artois beer
-water
-fish & chips w/ lots of malt vinegar and ketchup (wasn't a huge fan, I only ate part of the fish)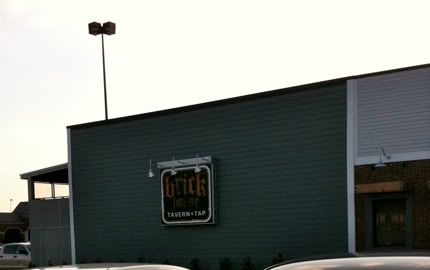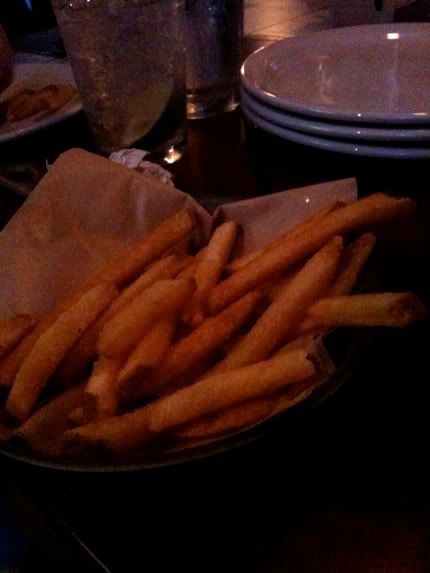 me and my bad restaurant photo quality *shakes head* maybe one day I'll get up the "courage" to use my real camera, but I still feel weird taking camera pics of food in public, LOL
Not very smart choices for a bad stomachache, I know. Luckily it worked out ok. I wouldn't have gone at all, but my aunts wanted to take me out for my birthday. They both got me cards and one of them gave me a $25 visa gift card + a really cute wine stopper (and she said she ordered some other wine accessories that haven't come in yet, so we'll see). Cool! The place we went to is pretty new and kind of fratty lol. They even serve 50 oz or 100 ounces of beer in these giant beer bongs. Crazy. I don't think I even fully finished my entire 16 ozer LOL. My how things change :-P.
-the other half of the vegan bday carrot cupcake
-water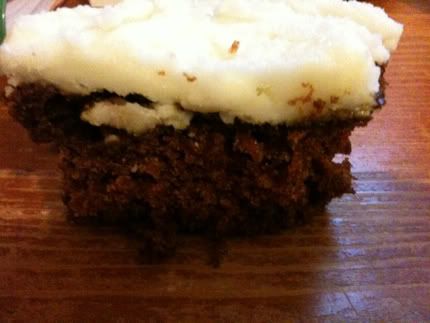 Stomachache came back a little, but only lasted about 5 minutes. Phew.
-100 calorie pack sour patch kids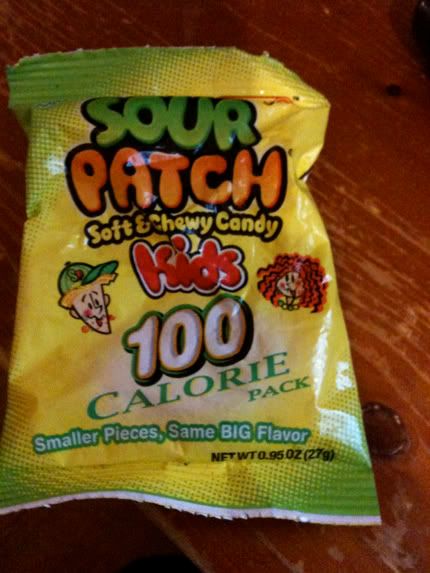 Shoesies of the Day: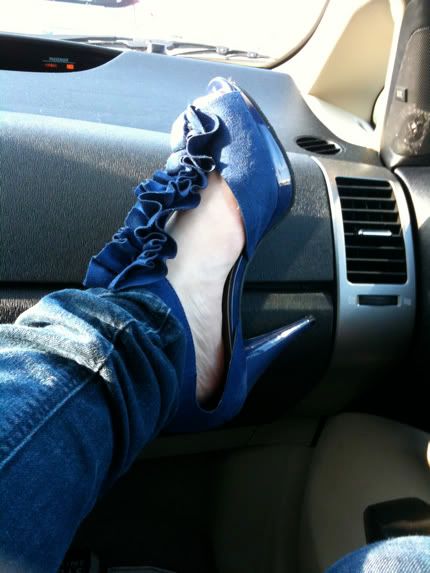 xo,
Amanda