April 16
-small veggie burrito (spinach tortilla, spanish rice, black beans, grilled veggies, yellow onion, tomato, lettuce, super small scoop of guac)
-iced tea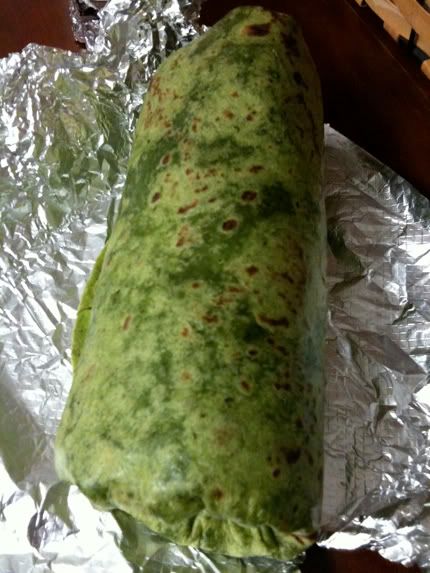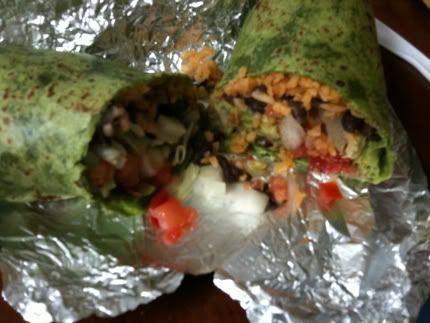 Got Freebirds for lunch again. It was really bland (aside from being grossly oniony...I said no onions). I think it needed a giant scoop of guac. Or maybe I just don't like it lol, either way.
Waiting in line to meet Paula Deen (and her decorator she wrote her new book with)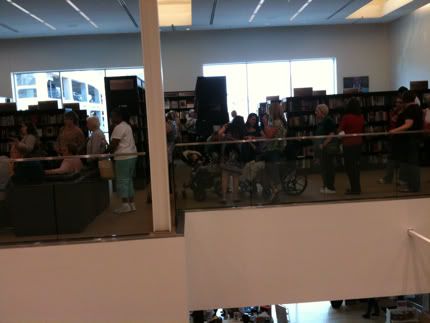 I heard 600 people (the max they allowed) showed up. =-o. We were probably somewhere in the middle. They had at least 2 different lines that we saw. Plus more people downstairs who came later (we went 45 min early). We were near the beginning (kinda) of the second line.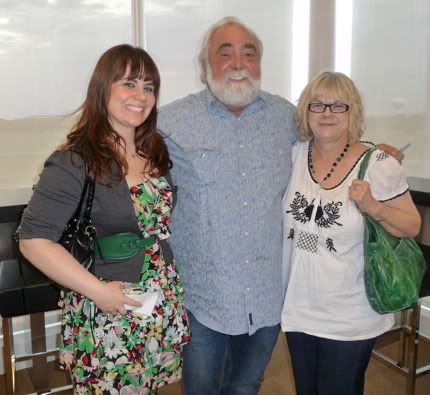 My Mom and I with Paula's husband, Michael. I look pretty bad, but soon after Paula told me I was "soo cute," so there, haha.
She also said my Mom and I look exactly alike lol. We get that a lot, even though no one else in my family really agrees. I kinda see it, but it's still weird that we get stopped all the time about it. Anyway. Paula was only supposed to quickly sign the books, maybe say hi, and send you on your way, but she talked to my Mom and I for about 3 minutes! As we were about to leave my Mom had mentioned to Paula that my aunt (my Mom's sister) just bought some of Paula's new furniture line, so Paula had to know what exactly she bought and then go through her book with us and with her decorator, to show us every single page her furniture was located on LOL so cute. Her handlers were looking around nervously like "OK, it's Paula so we can't really say anything, but I wish she'd hurry up." Haha. Love you, Paula!!! I should have told her I want to marry her son Bobby (though I probably shouldn't have said the reason is so she could be my mother-in-law. HAHA). OH welllll. :-P.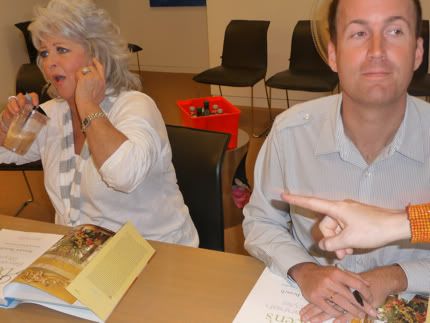 my Mom took this haha bad timing, but still cute. Paula is insanely pretty in person.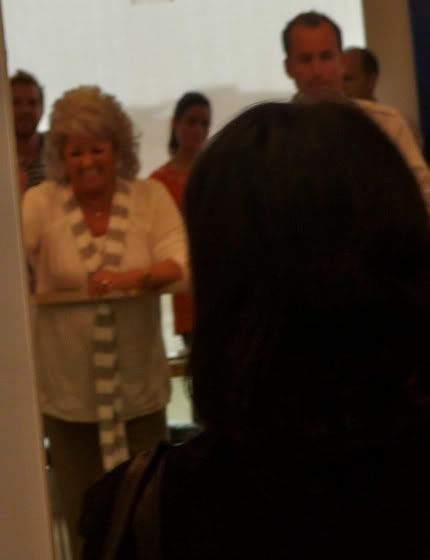 Blurry, but quintessential Paula!
Last April Paula came and did a talk, but we weren't allowed to really meet her. She waved at me as she was leaving. But that was it. This was my third time seeing her (what can I say...I told you I love her!) and I finally got my goal of meeting her. Every time I got closer and closer. Check!!
Went out to eat after...
-about half of an appetizer of crispy artichokes
-a few bites of broccoli
-a few bites of ginger rice
-some really good rare tuna w/ a miso sauce
-small pomegranate martini (pretty sure they downsized their old glasses by like...2/3 lol)
-large glass of pinot grigio (but I guess they decided the wine glasses can still be large and in charge :-P)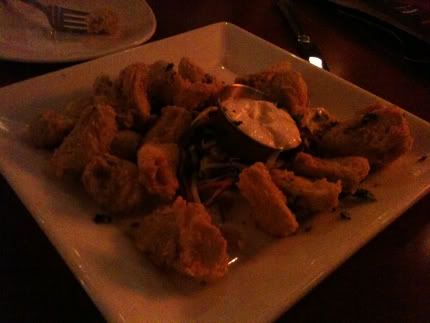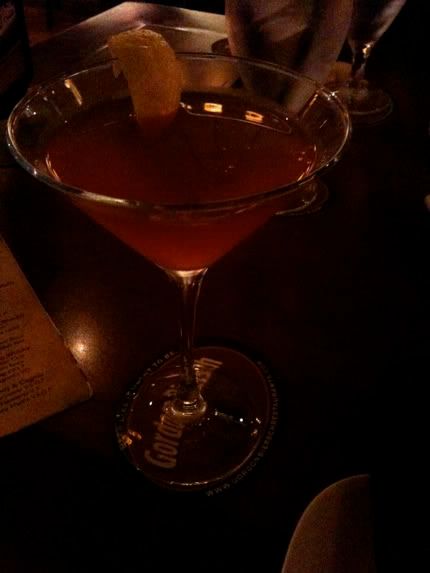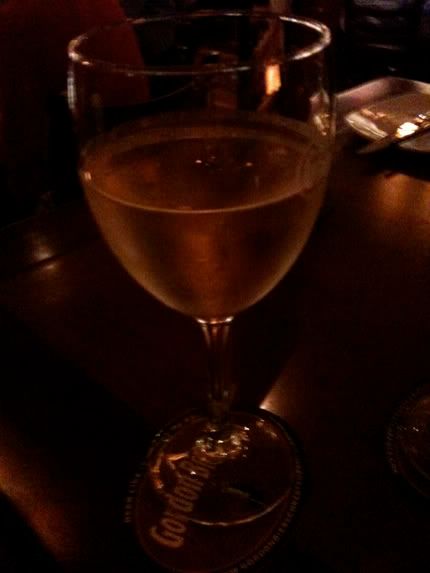 No pic of the entree, it came out even crappier than those pics. You'd have had no idea what the pic was even of.
Free birthday entree at Gordon Biersch! I order ahi tuna dishes all the time, but 9 out of 10 times I end up disappointed. I guess I'm really picky. Good news, GB, you were time number 10. So good!
-large slice of triple lemon vegan cake I made for my brother's bday (lemon cake, lemon curd filling, lemon frosting)
-ginger lemon flavored herbal water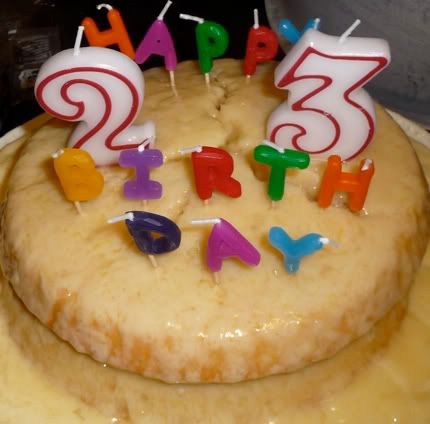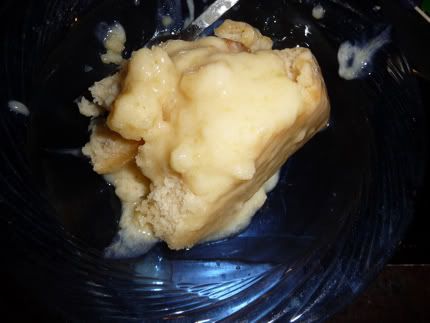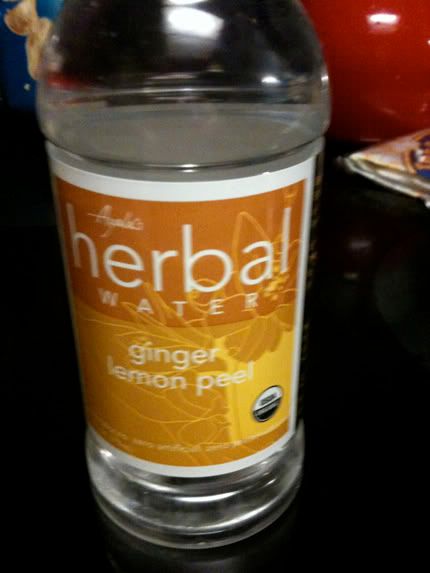 If the cake looks like it's dripping (vegan) butter, well, it kind of is. Buttercream, anyway. LOL. Ugh it looks so bad. I iced it a littttle too early when it was still cooling (it was taking too long!!!). Oops. Still tasted pretty good, but I bet it'll be even better the next day.
Outfit of the Day: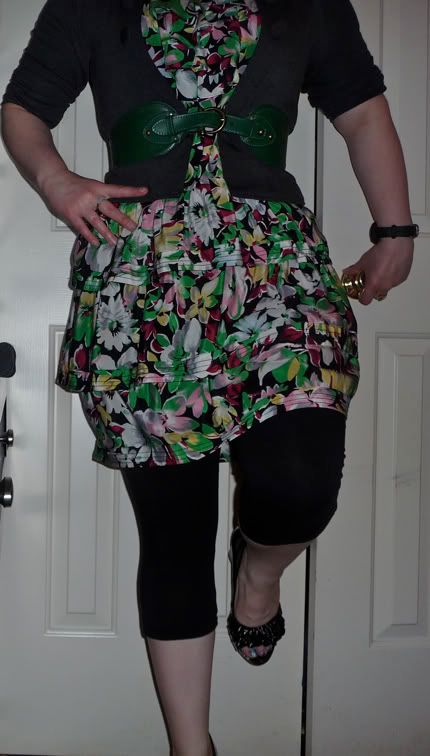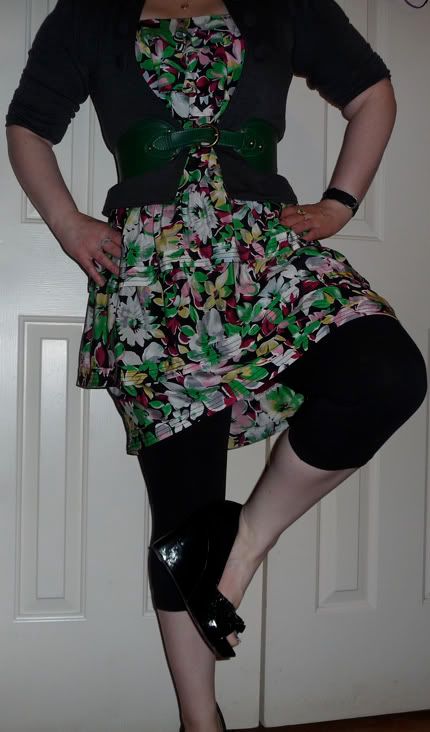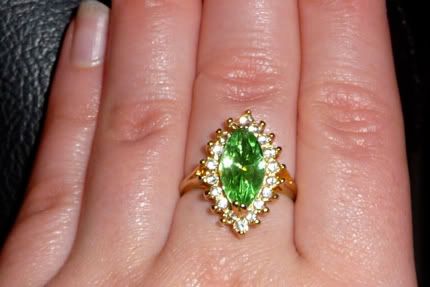 got at an antique store when I was in Montana, isn't it pretty?

I only wore the leggings because I thought I was getting a (chair) massage and didn't want to be inappropriate, but I ended up not being able to get one anyway. Boo. Oh well, they look pretty cute I guess.

xo,
Amanda