April 13
-salad (spinach, romaine, broccoli, cauliflower, carrots, celery, green peppers, mushrooms, cherry tomatoes, cucumber, green olive, bean salad, balsamic vinaigrette)
-mago limeaid mixed with sparkling water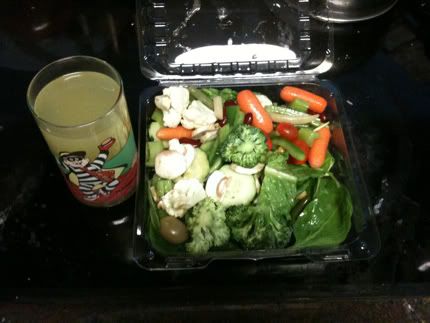 Finally got groooooceries! Yeaaaah.
-the other half of the mango macadamia kind bar from last nite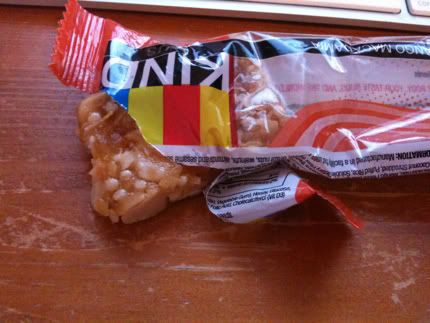 -veggie pasta salad (whole wheat penne and rotini, carrots, spinach, kumato, dark kidney beans, organic italian dressing, black pepper and greek seasoning)
-water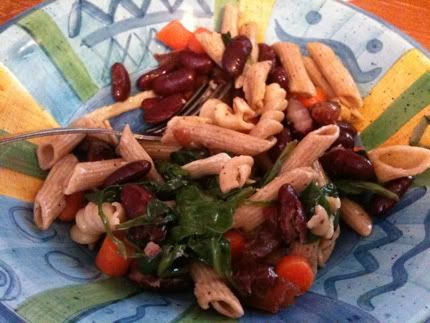 -pineapple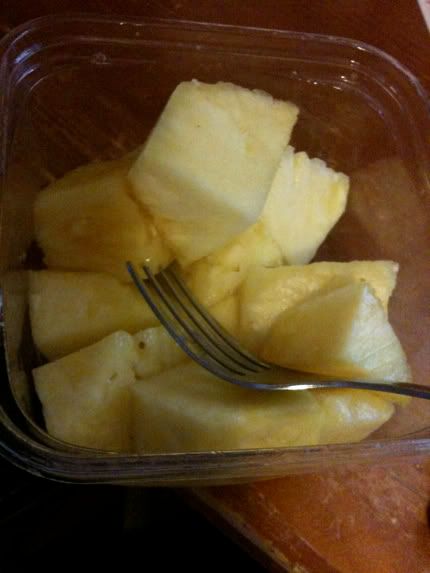 -more whole wheat pasta with mushrooms and mushroom marinara sauce. Getting a little burnt out on 'shrooms :-P
-water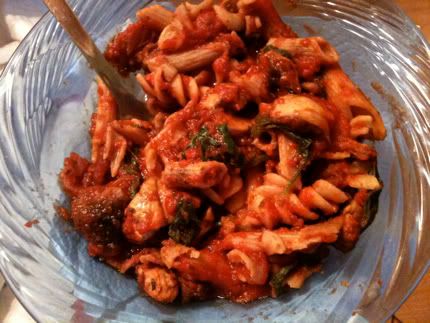 -a large handful of chocolates (not vegan, but they were what I had)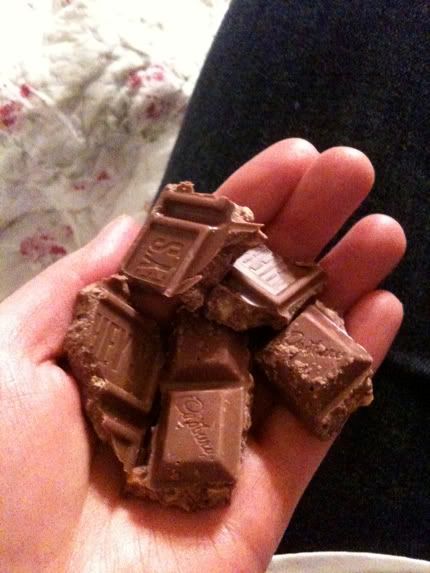 workout:
1 hr treadmill (!!)
I wasn't planning on working out, but after eating all that chocolate while watching Biggest Loser (not uncommon for me, I am a sick individual who likes to play with the irony), when they started doing treadmill sprints I had to get involved! I meant to do 20-30 min tho, 45 max. Proud of myself. Though my shoulder blades did hurt after.
-watttttttter
So dehydrated!
-banana shake (banana, almond milk, honey)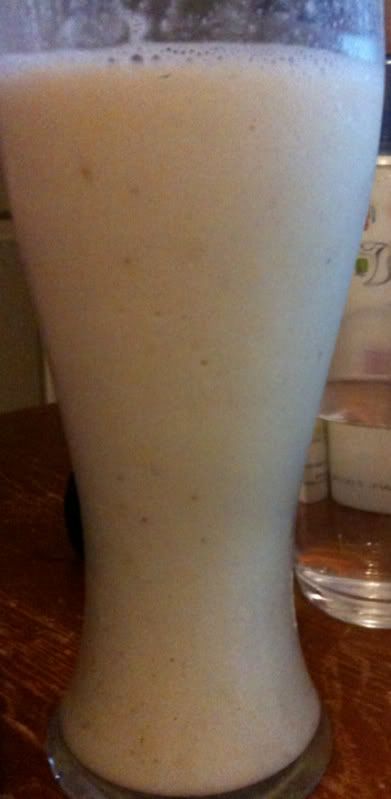 Not as good as last time, but it worked.
xo,
Amanda