April 7
-half of a lemon zest luna bar (TERRIBLE. I think this is the first luna bar I've ever HATED. Tasted like really bad, chalky medicine. I kind of wanted to throw up. I'm glad my Mom and I split it or I prob would have eaten it all anyway b/c I was so hungry, but...ewww)
-coffee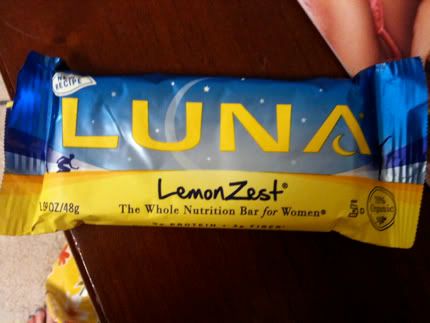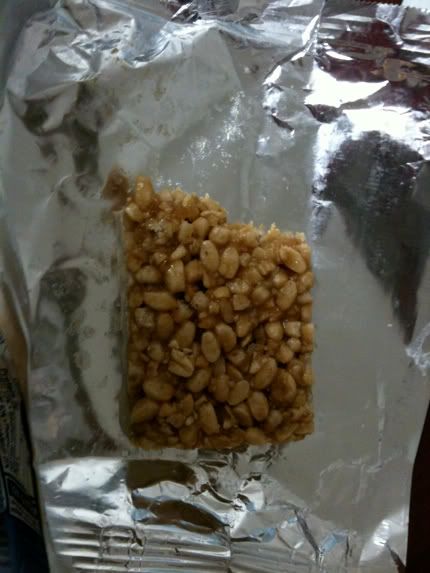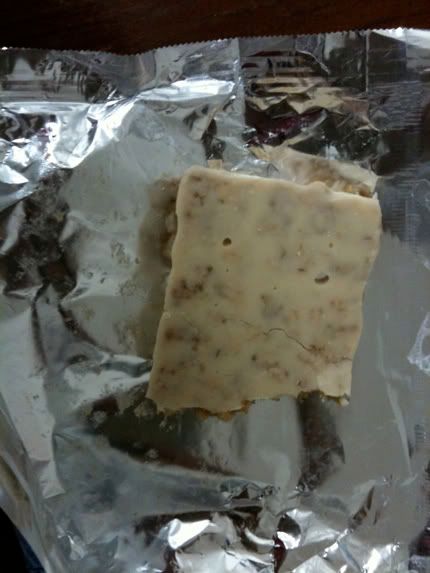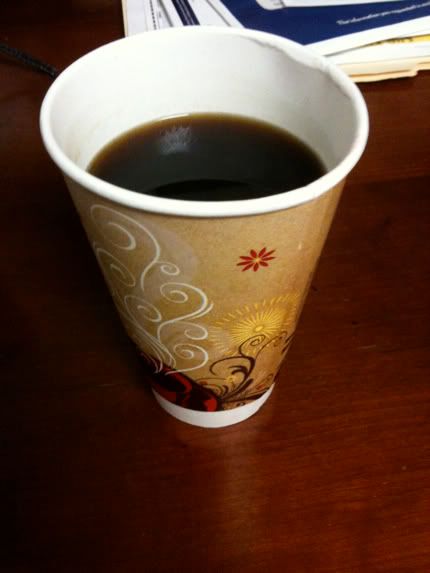 The non profit my brother does work for is using our office one morning a week now to have their group meetings and they brought coffeeeeee. MUCH needed since we had to be at the office at least 2 hours earlier than usual (more like 3+ lol, ahhh tired!)
-spinach veggie wrap (organic spinach, guac, sprouts, pico, mushrooms, salsa + I added roasted red pepper hummus)
-a few steamed veggies w/ salsa
-roasted red pepper hummus with a few wheat thins
-water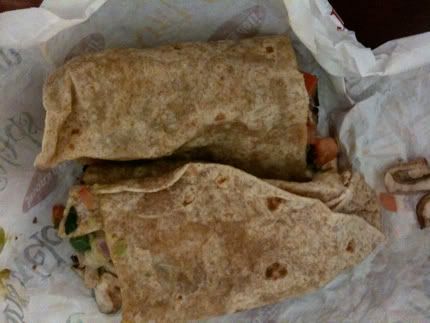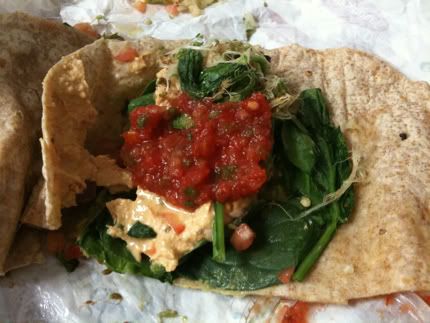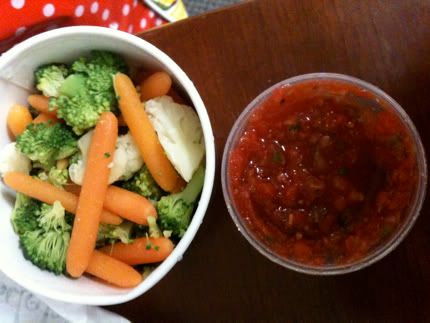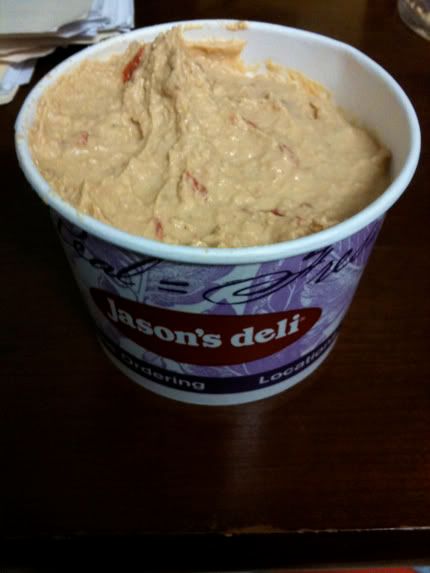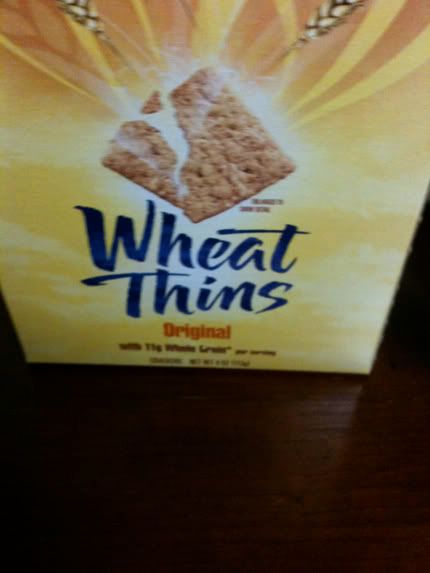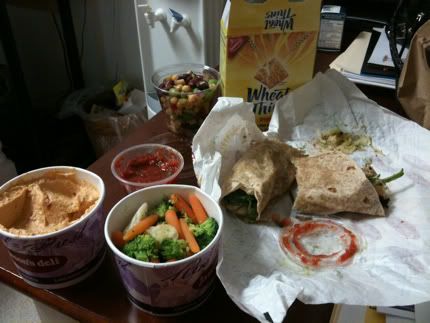 Huge but healthy lunch (didn't eat that 3 bean salad that's hiding in the back)
Even though I said no cheese my wrap ended up with cheese, but I'm almost positive picked it all off. Annoying.
-a couple more wheat thins w/ hummus
-TONS of water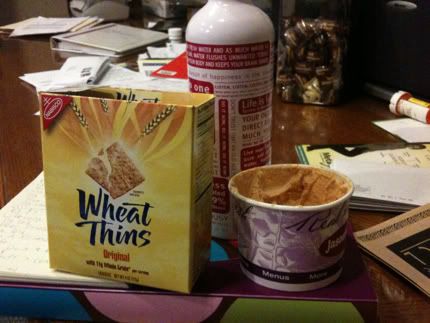 -handful of honey roasted cashews (nom, nom, nom)
-water
I ordered Firehouse Subs online to make sure I got exactly what I wanted on it. Um. I said no cheese. It too came
covered
in cheese. No bueno. Now I have to wait over an hour and a half to eat dinner after 9 pm, when we have a chance to run back out to exchange it. Ugh. They said they'll not only refund the money for the sandwich and make me a new one (+, I think they said they'd also refund us for the chili we got and stil give it to us--they forgot to give that to us too..), but they'll also give us a coupon for a free sub next time. So that's nice. But still...how hard is it to not put cheese on a sandwich? And it happened to me twice today. Sheesh.
-leftover steamed veggies (left cold) covered in salsa
-water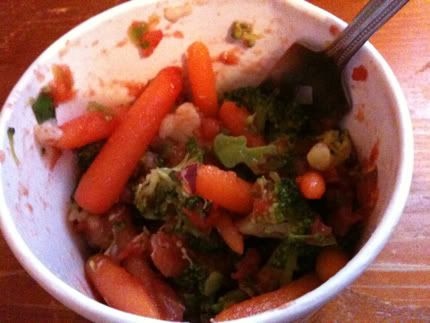 Needed something to tide me over...
-FINALLY a veggie sandwich (sauteed mushrooms, sauteed onion, regular onion, lettuce, tomato, spicy mustard, and italian dressing on wheat bread)
-zero cal vitamin water (made w/ stevia)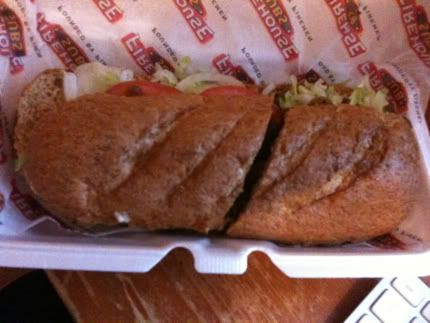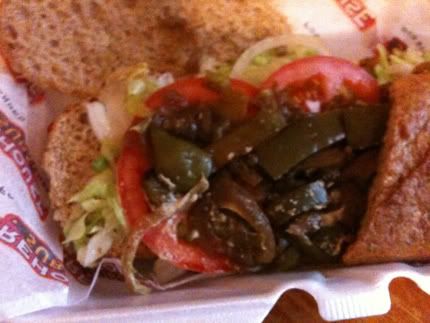 Eh, it's not that great LOL. It's ok. The bread is really good. We ended up not getting a refund for some reason. I guess the guy forgot and my Dad forgot too (strange for him lol, he's all about saving money), but we did keep the original and get a coupon for a free sub, so it's still something. I ate the sandwich in approx. 2 seconds. LOL and it was a 2+ hour wait total. Funny how that works out.
xo,
Amanda