March 30
-one leftover blueberry pancake with apple butter
Wolfed this down right before checking out of the hotel.
-chocolate peppermint luna bar (you guys weren't kidding. I'm not a chocolate-mint girl, but these are AMAZING. I'm stocking up).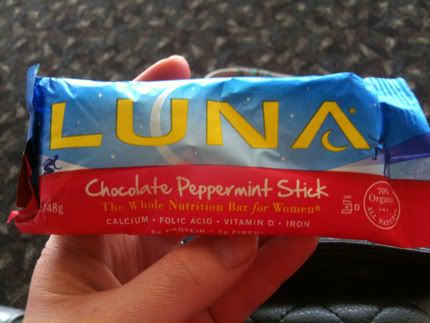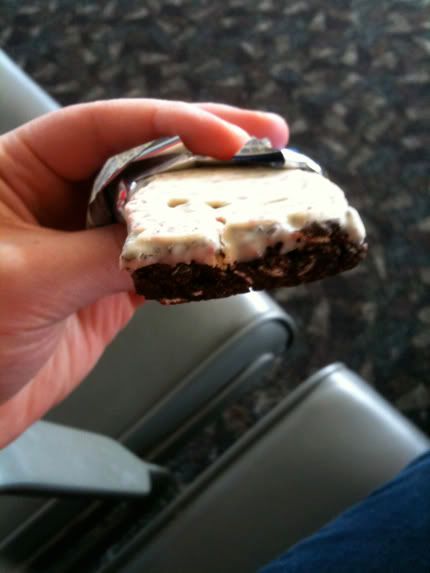 Ate this at the airport. The airport is teeny tiny, as I think I mentioned before, but they did have a little restaurant-thing. Too bad it was mostly just burgers. Ugh. I was soo hungry!
-red wine
-cookies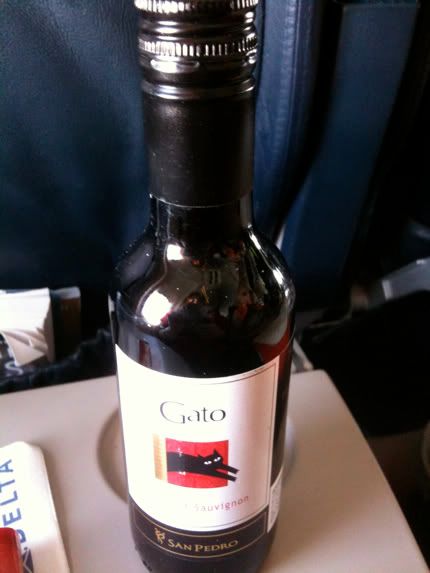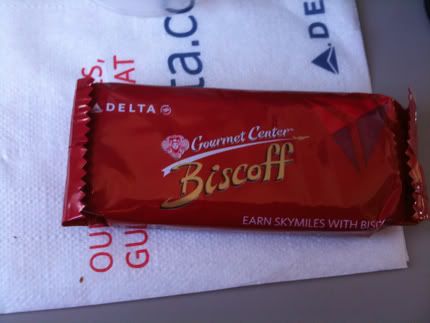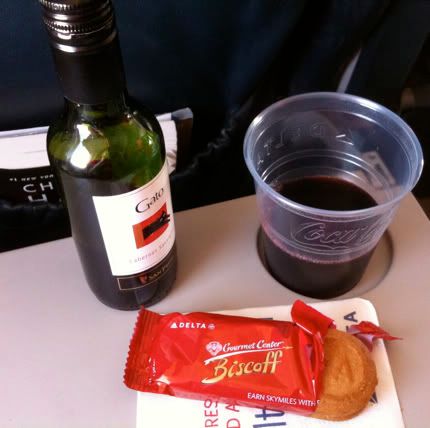 Our flight was canceled due to high winds, but then they said too many people would probably be stranded for 2-3 days, since only 2 flights go out a day and they were all pretty booked. As we waited in line to see our fate and when we'd be able to fly out, they decided to un-cancel our flight and try again in about an hour or two. I was SO. RELIEVED. Too bad it was the worst decision ever. We were tossed around in the air and unable to land due to bad weather conditions that would making landing unsafe. I sat in fear for 2.5 hours (for a 45 min-1 hr ish flight...) gripping the seat for dear life. It was awful. :( I knew we'd be OK, but I just wanted it to END. I'm still not sure if the wine helped or increased my anxiety.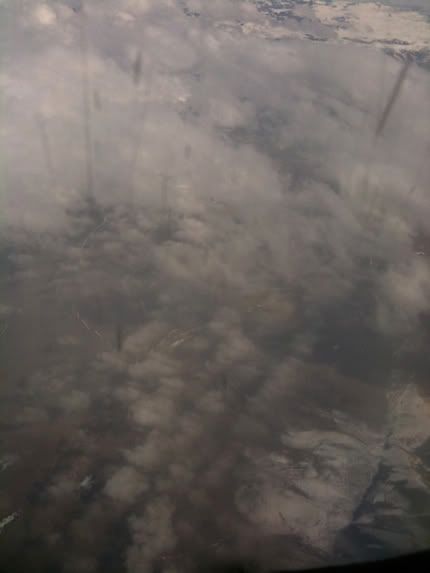 taken from the plane
We technically made our connecting flight with 5 minutes to spare (we were supposed to have a 3 hour layover...), but the weather was just as bad, so I refused to get on the flight. I told my Mom she could and I'd meet her tomorrow, but she said we could just stay overnite together. Thank God. I don't know how I would have been able to handle that flight. *shudder*
I got us a room at the Hyatt Place for an OK price. For being a mediocre chain (3.5 star, I think?) they are SO. NICE. We paid just as much as a 4 star this time, so they better be lol, but way worth it. We stayed at one last time we were in Salt Lake and loved it. Best beds and rooms ever. All of the rooms are more like suites and just NICE. Love. The staff are always so great too.
Unfortunately, we stayed at the airport location to save $30 bux (instead of the downtown one). Probably a bad idea. We had to go downtown to the outdoor mall anyway since our luggage was stuck in Dallas. The front desk girl suggested we use their affiliate car service. $45 round trip, including multiple stops (which we were making). I had a gut feeling it was a bad idea and we should just call cabs, but my Mom decided to utilize it.
Yeahhh, after we shopped it took us well over an hour to get in touch with the service to pick us back up. It was a nitemare. I thought my Mom was going to have a breakdown. I was also anxious the restaurant we wanted to go to, Red Iguana, would close. And that was a major reason we were happy about staying the nite in Salt Lake anyway, so that would have SUCKED. In fact, we even considered going to eat there during our layover (when we still thought it was 3 hours). Luckily we made it, but ugh what a day.
Finally Food! At like 9 pm, but better late than never.
-chips and salsa
-1 chicken flauta
-chicken mole
-a few bites of rice
-2 corn tortillas
-2 amazing margaritas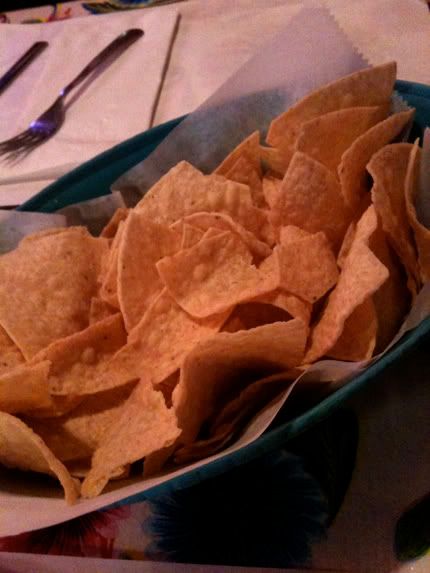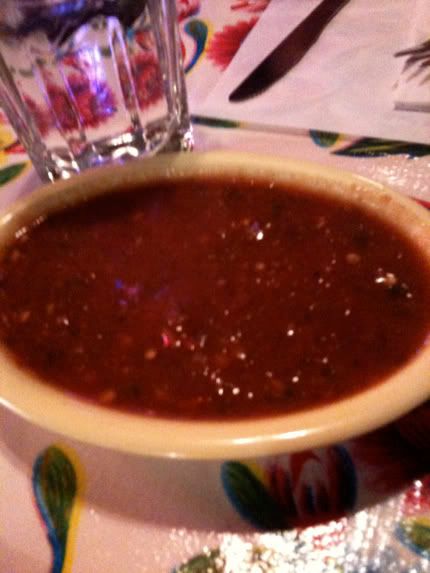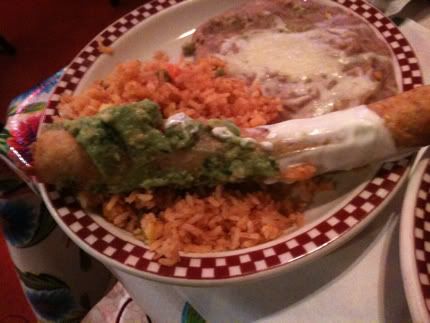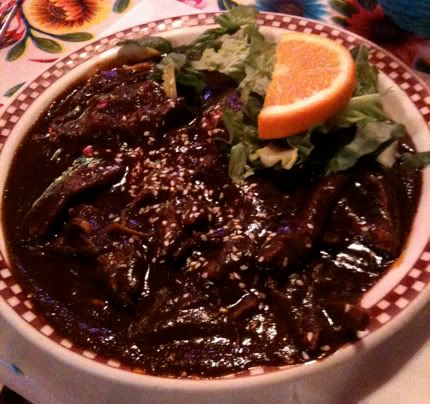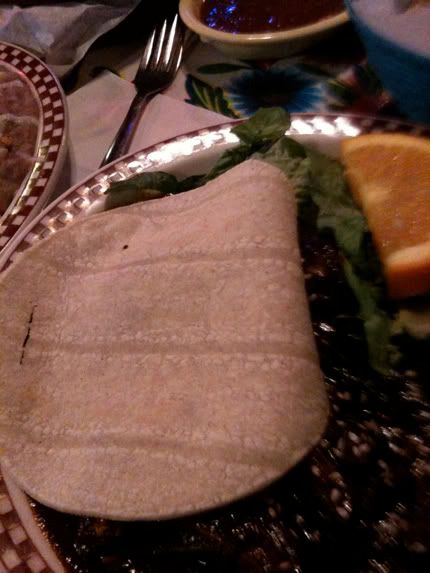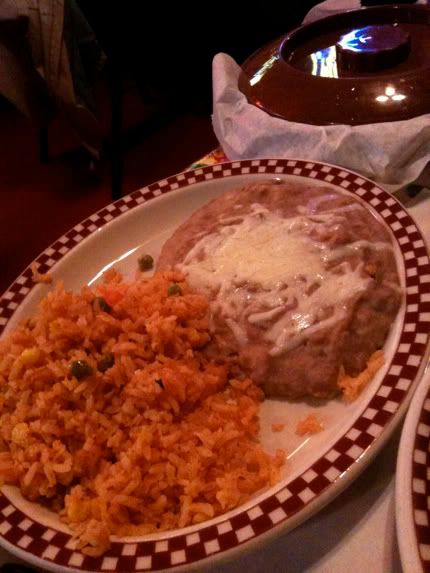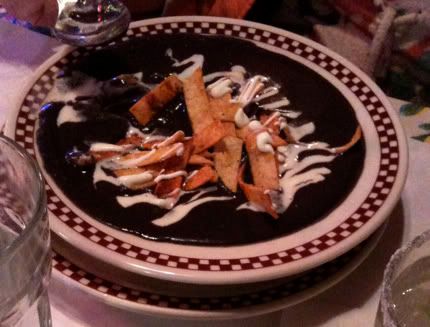 my Mom's delicious black bean soup. Best ever.
my purdy Mama
I know, I know. I can't believe I ate meat either. But I'd been dreaming about their mole ever since I had it the first time in late September and I didn't think I could veganize it. Boo. It wasn't
as
good as I remembered, but it was still good. I'd also remembered the flautas being the BEST OF ALL TIME, but this one was kinda soggy. *sad face* But um...the margaritas? AMAZING. And I don't even like margaritas. I wish I knew how they made them, because, OhMyGod. So glad we got to eat here again. It wasn't worth going through the torturous flight for, but I'm still glad we got this one day in SLC after all.
And the Hyatt Place beds? Bliss. Just like we remembered. Swoon, swoon.
xo,
Amanda