April 9
-1 bite of a luna protein chocolate chip cookie dough bar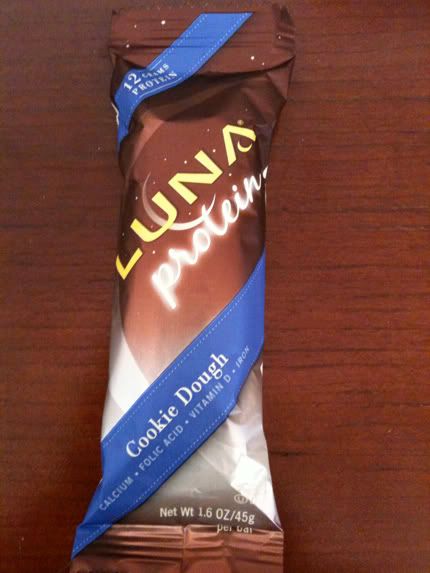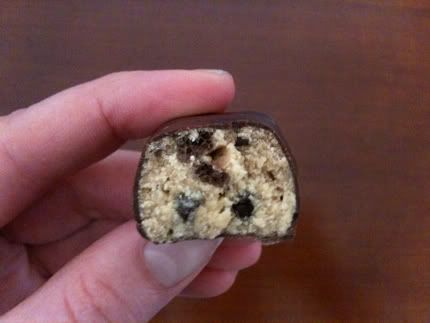 looks good
It tasted OK at best. Kind of like a powerbar covered in a chocolate shell. It has whey protein powder (aka dairy) in it, so since I wasn't a huge fan I gave the rest to my Dad. I just wanted to try it anyway. Now I know.
-leftover red snapper
-cous cous pasta salad
-leftover zero cal vitamin water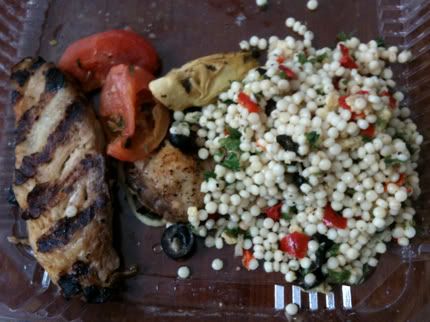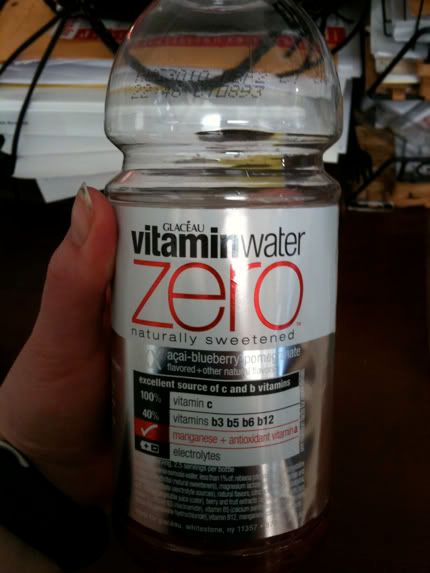 Still huuuungry.
-tazo citron hot tea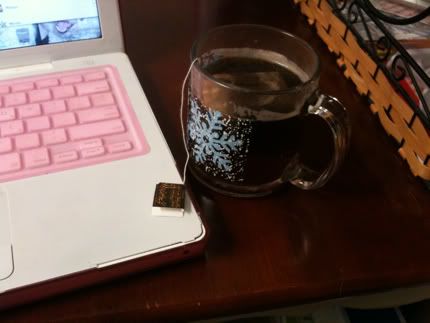 -large green tea bubble tea (just tea, no milk or anything)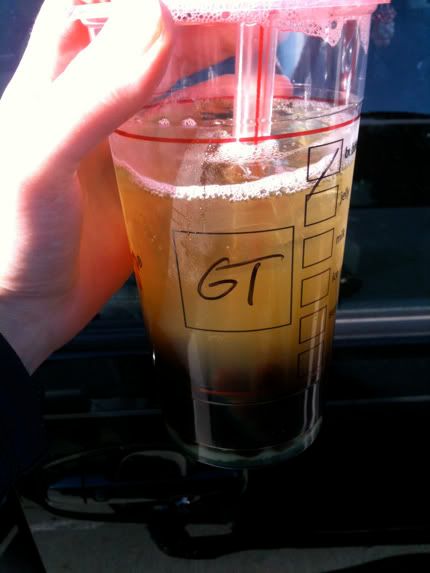 Went to the mall to make a few returns and buy this...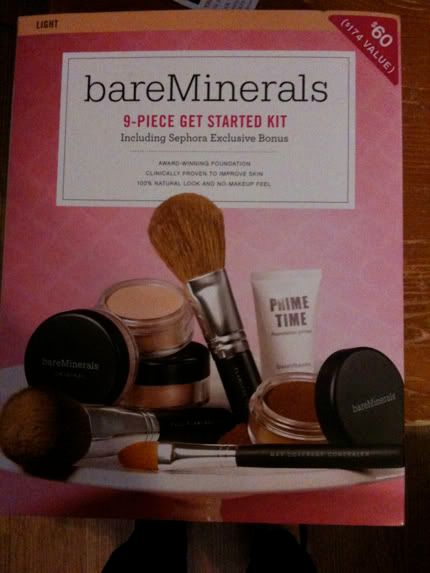 Do any of you wear this? What do you think of it?
At first the sale assistant was just going to have me buy the mineral makeup and brush to put it on with. She didn't even suggest this kit. Good thing I knew it existed. I would not have been pleased to spend $47 on 2 things when I got all this for $60 (including 2 pots of the mineral makeup and same brush + 2 other brushes, setting powder, primer, & bronzer/blush). The makeup is in smaller sizes, but not so small that it's not worth it to get all that stuff! C'mon, Sephora!
-glass of pinot grigio
-water
-the half size field greens salad (mixed greens, candied walnuts, pears, dijon vinegairette. MMMM)
-cup of split pea soup with barley and green onion (I wanted the white bean minestrone, but it has parmesan in it, boo)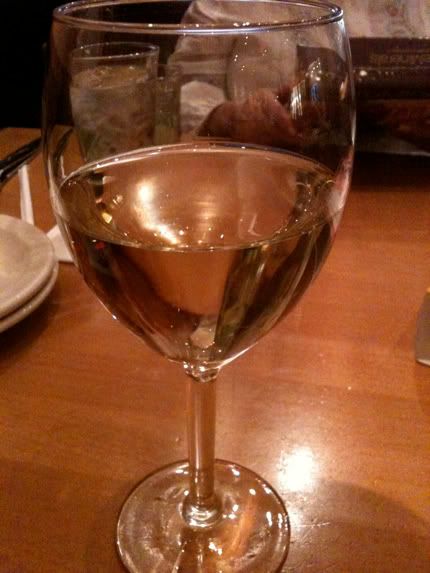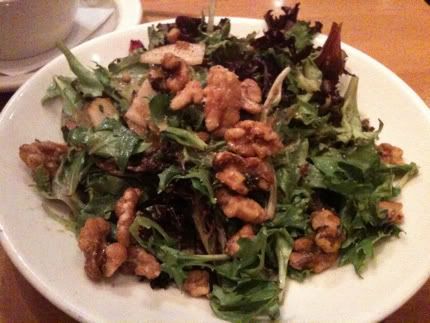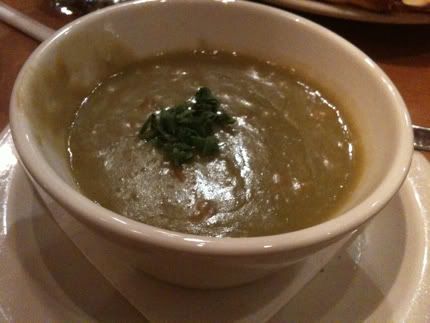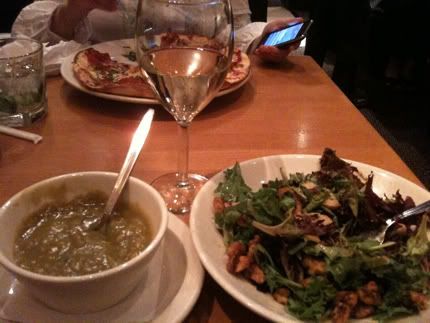 I ate every last drop and was still hungry. WTF?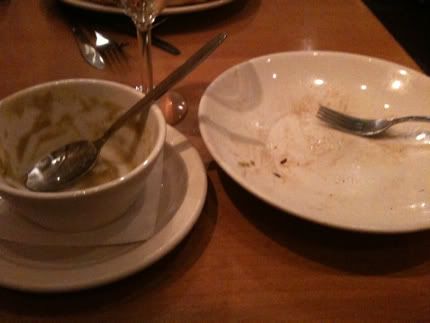 After waiting in the longest line at Walmart....
all those people were in lines...for every register. at 9 or 10 pm on a Friday. What was up with that?
-half a bag (about a serving and a half) of salsa flavored brown rice chips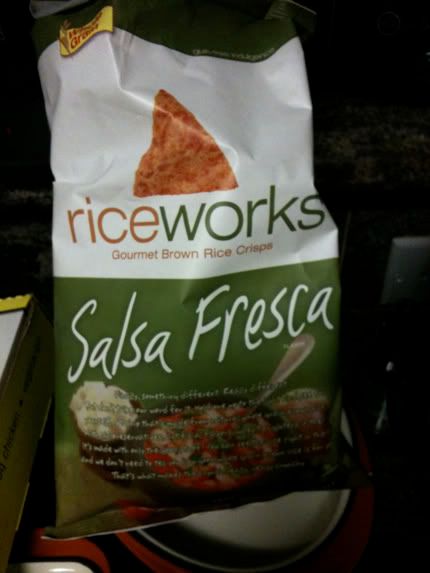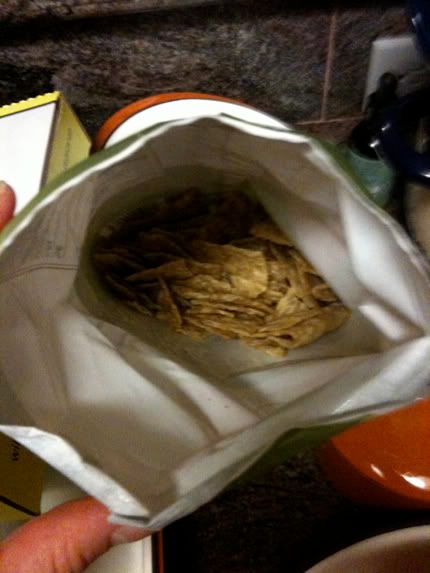 Still hungry. ?????
-a few hazelnut crackers with leftover spinach and artichoke bean dip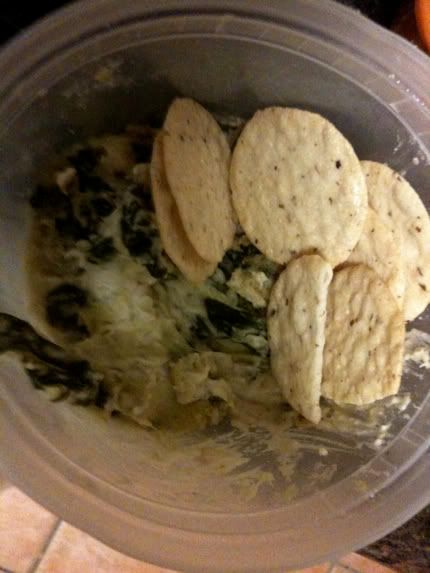 I THOUGHT I was still hungry...
-half of a vegan boca burger with soy cheese, spinach, pickles, kumato, and mustard
-mango limeaide juice mixed with sparkling water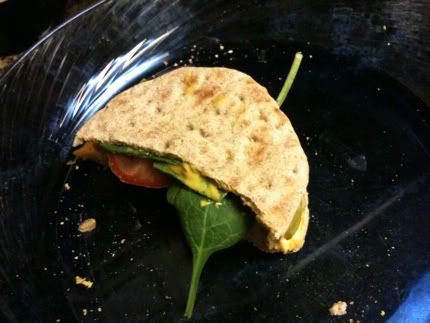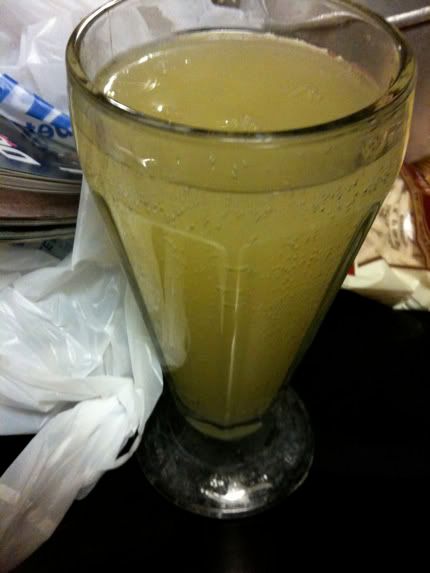 Once this actually cooked I realized I was finally full. Of course. I ate it anyway, but saved the other half. :-x
L-O-O-O-O-N-G day.
xo,
Amanda