March 2
-tuna salad on 1 slice brown rice bread
-leftover roasted potatoes dipped in organic ketchup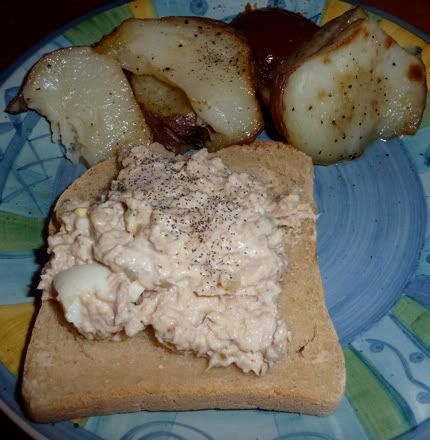 -venti nonfat cauppuccino
-1 bite of banana bread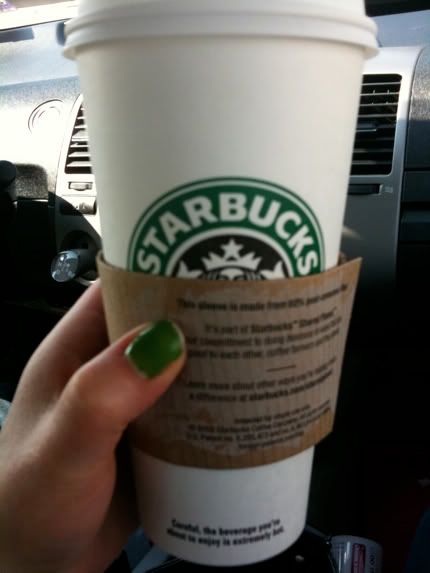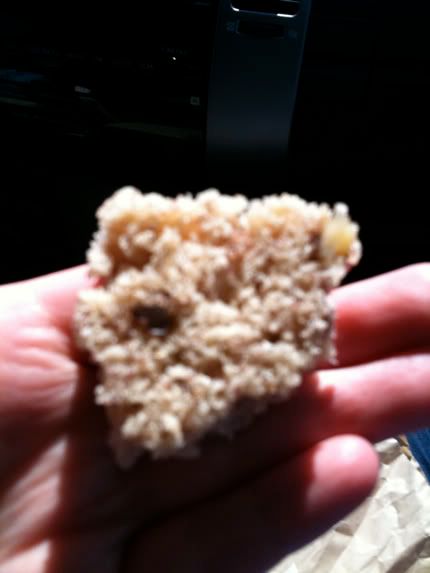 -sauteed mushrooms and tomatoes
-small baked chicken breast topped with pizza sauce & sprinkle of pesto + goat cheese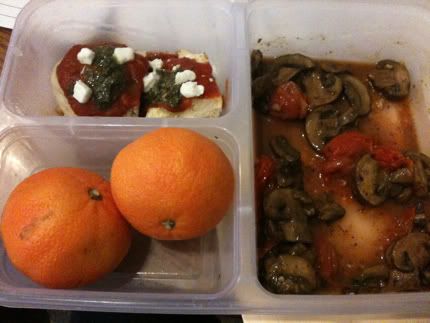 I made this for yesterday's lunch but forgot it. It still tasted pretty good.
-small orange
-vega bar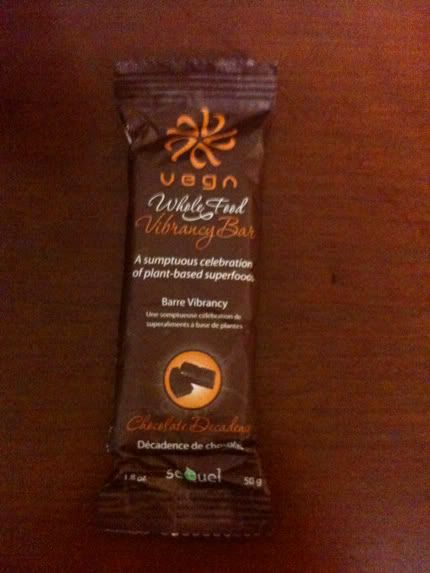 -oven baked catfish topped half w/ special sauce & half with honey mustard
-garlic rice
-lima beans
-most of a glass of pinot grigio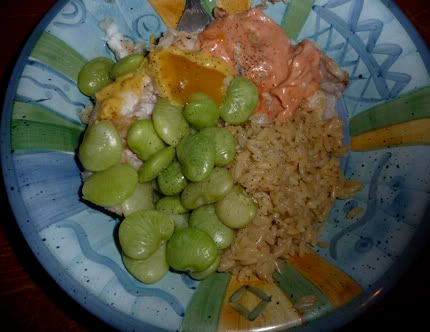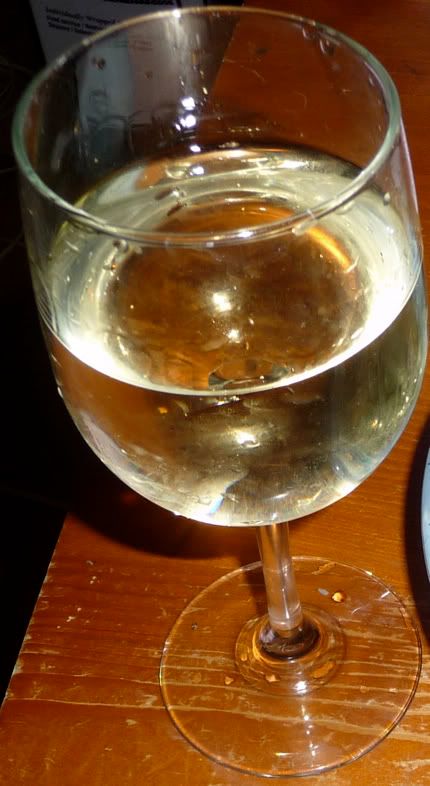 The catfish was supposed to be oven-"fried," but the breading didn't work out so well, because my Mom bought the wrong kind (wheat-based instead of corn). It still tasted alright. My Mom and brother loved it. I thought it was bland, but the sauce made it good.
-2 truffles
-another small orange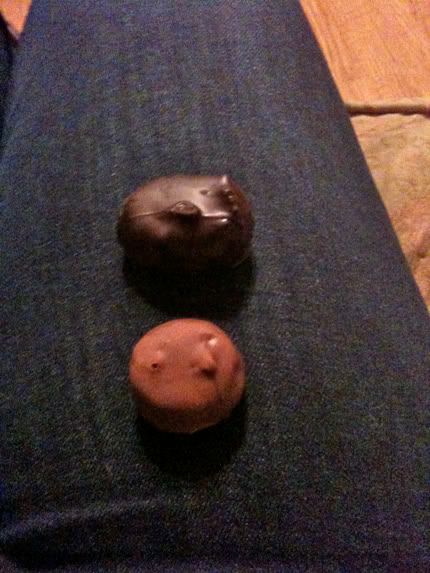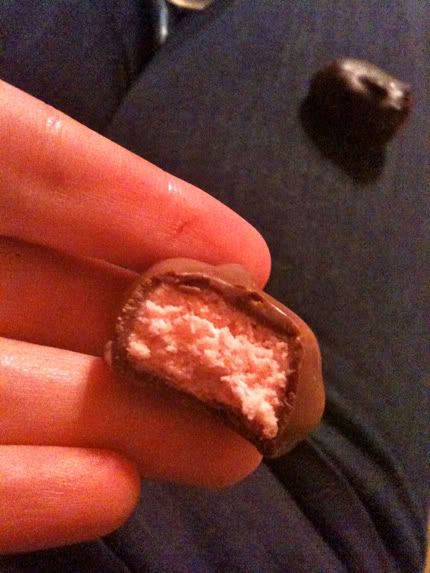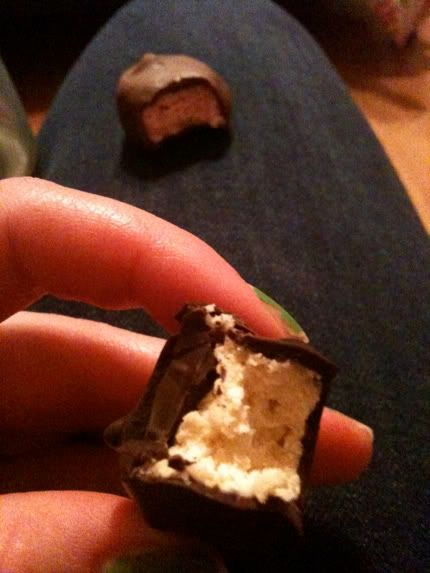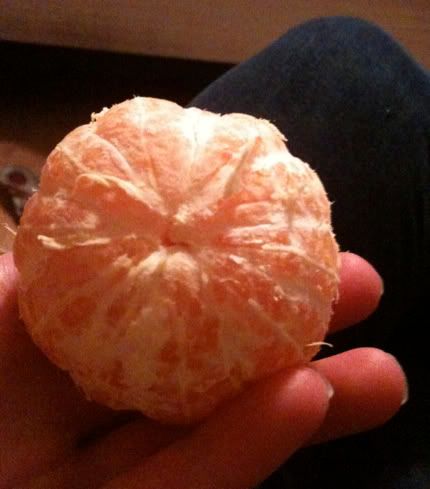 xo,
Amanda
edited to add:
I worked out on the cross ramp this day too. I believe it was for 30 minutes.