February 28
-half a slice of pizza
workout:
-36 min elliptical
-15ish min stretching machines
-2 scrambled egg whites covered in hot sauce (a little too much, but the eggs were so bland on their own)
-yogurt with 1/4 cup granola (I think it was vanilla? too sweet, but ironically the granola made it better even tho it's sweetened)
-half of a fruit cup
-coffee with chocolate-flavored liquid stevia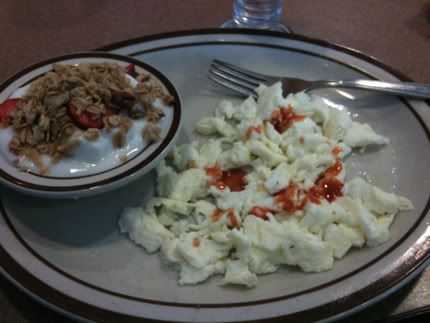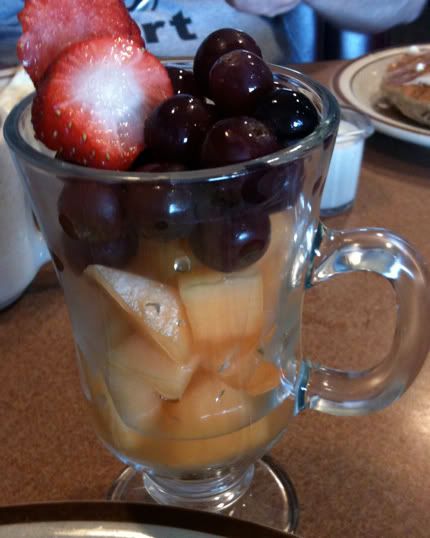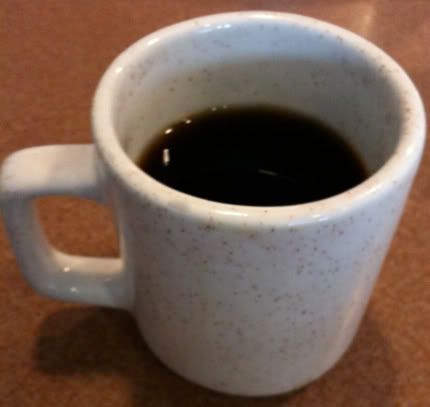 I brought my own baggie of granola-is that weird? No more weird than bringing my own stevia, I guess. Or the people who bring their own butter spray or salad dressings lol. I know Denny's granola is HIGHLY caloric, fatty, and sugary and not that I've ever tasted it, but I bet anything mine is tastier anyway. I just wanted a little to put on my yogurt and theirs is a whole bowl to have with milk. Too much!
Anyway.
I really hate Denny's, but I made a deal with my Dad: we go to Denny's today (he really likes it *groan*) and next weekend we get to go to my fave pricier brunch place,
Breadwinners Cafe
. I also get to order my favorite thing there ($13) + coffee and he can't complain. Trust me, it's a fair deal lol.
-leftover pizza (about 1.5 slices?)
-orange sparkling water with cran juice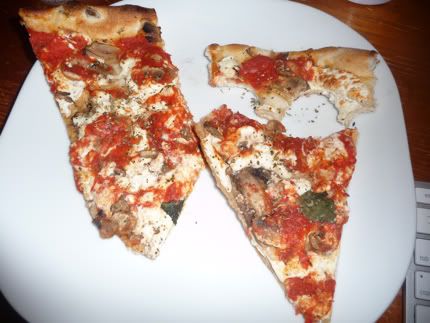 I make it look so appetizing, huh?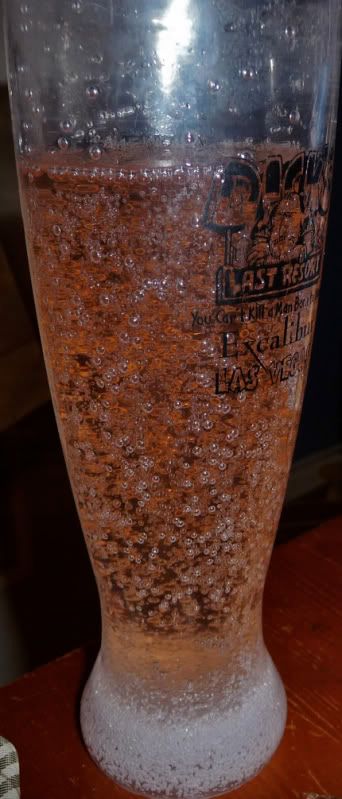 I was tempted to have another slice, but refrained. Phew. I was borderline feeling horrible, I can tell, so I def. made the right choice.
-cantaloupe I didn't eat at breakfast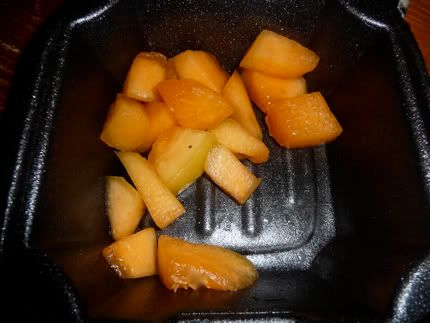 Then I kind of wanted sweets for dinner. But semi-healthy sweets.
-healthy "pumpkin pie"
-chocolate protein cake with 1 tsp white chocolate peanut butter
-organic skim milk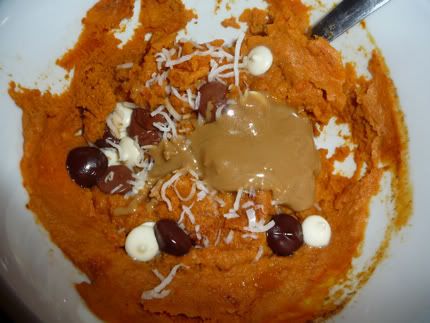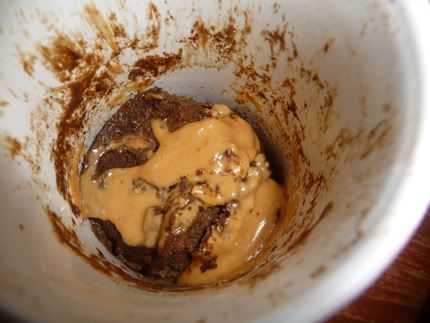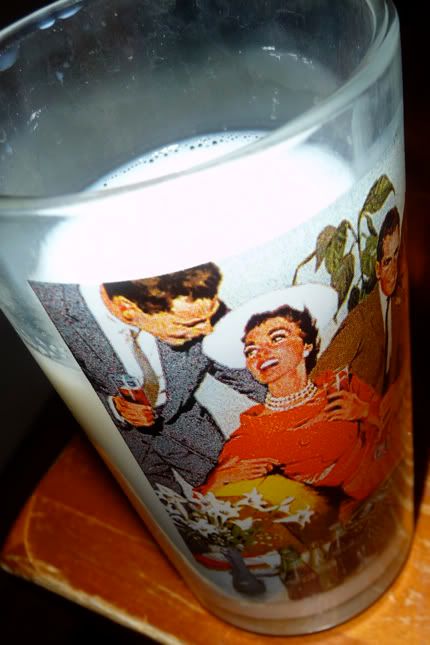 I tried to make the healthy pumpkin pie
Jess posted about
, but it wasn't pie-ish (sweet/custardy) enough for me. I think it's the kind of powdered stevia I have, it's pretty bitter. I added half a handful or so of chooclate chips (mix of milk, dark, and white chocolate), a little shredded coconut, and 2 drizzles of agave. At the last second I added about a tsp of sunflower seed butter, because let's face it....nut butters make (almost) everything better.
I also made the protein cake using pumpkin instead of applesauce. I expected to like it more, but I have to say it was a little more bitter. I don't even think I would have liked it without the peanut butter, but with it the texture was the same and it was nommy.
So even though both were epic failures, they were good enough.
-a few bites of stuff in the kitchen while making food for tomorrow
-pau d'arco tea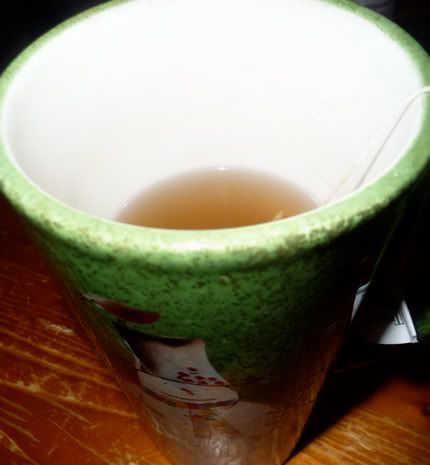 I also may or may not have had a smoothie this day too? I found this pic and can't place the day, but think it may have been after my workout this day. *shrug* As usual when I get really behind on my posts things get blury and frustrating.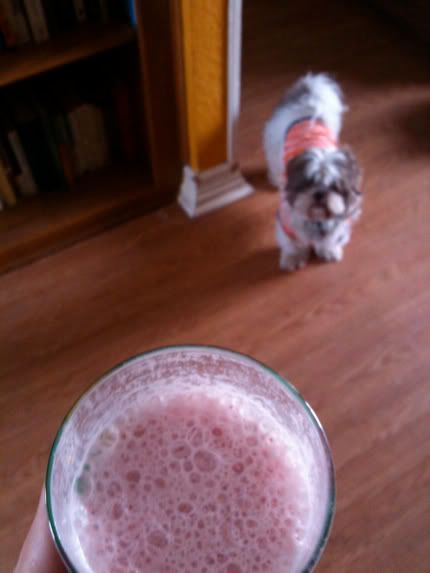 Oh well, not a big deal, I'm over it lol.
See..Stress Be Gone
xo,
Amanda