February 27
-half a chicken breast on 1 slice of brown rice bread (gluten free/yeast free) with pizza sauce & a sprinkle of white cheddar & goat cheese on top
-a little leftover whole wheat penne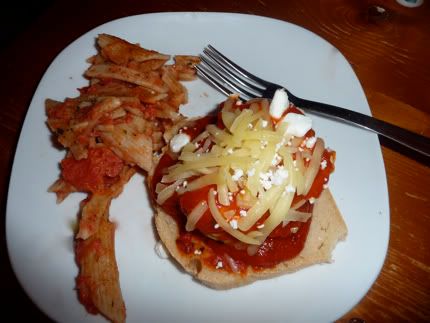 -orange flavored sparkling water with a splash of cranberry juice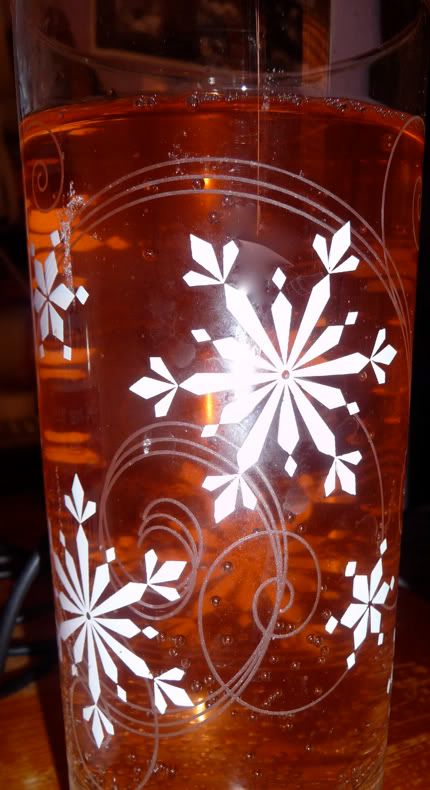 -handful of chicago popcorn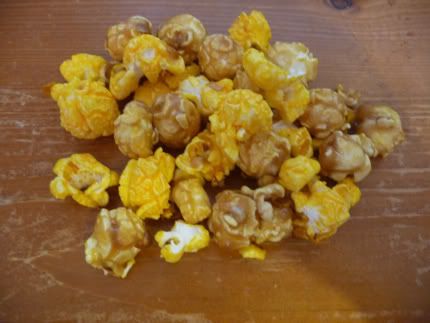 -small apple
-juice box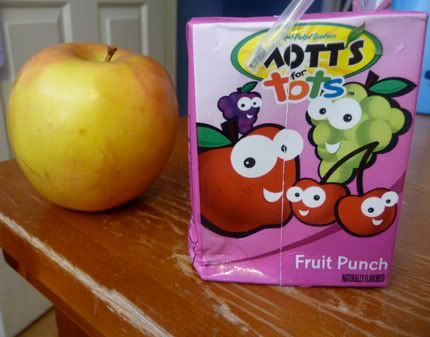 -poutine (baked fries, brown gravy, cheese curds)
-2 whitman's truffles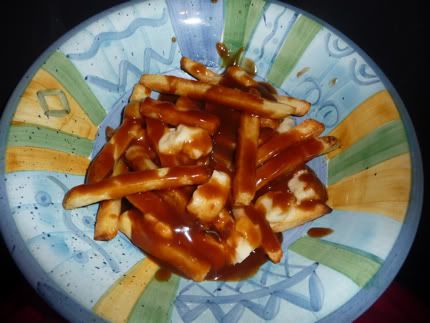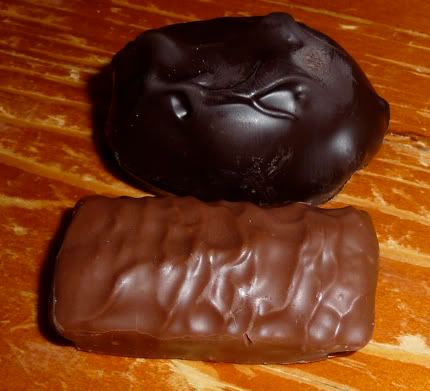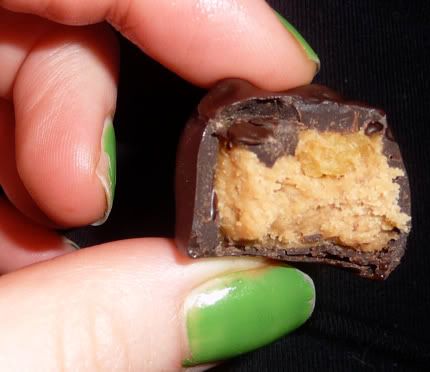 PHE-NOM. I wish I'd made triple the poutine, but it's probably good I didn't. Sigh. :-P. I was kinda shocked how healthy I could make poutine and still have it taste awesome. Not Montreal real-Poutine awesome, but it made my nostalgic cravings a little happier.
*sheepishly admits the rest...* (not that I ate all that great earlier either lol)
-glass of white wine (about an hour before dinner while waiting for a table)
-3 scoops of mediterranean salad (lettuce, tomato, cucumber, feta, vinaigrette, and a couple kalamata olives) (the tomatoes were SO good)
-3 large slices of NY pizza (1 white pizza w/ meatball, 2 plain pizza with mushroom & ricotta)
-water
-small red mango original yogurt with pineapple, mango, strawberry, blueberry, and a drizzle of honey
-samples of the red mango probiotic teas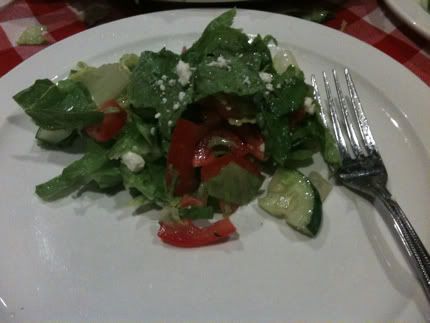 x 3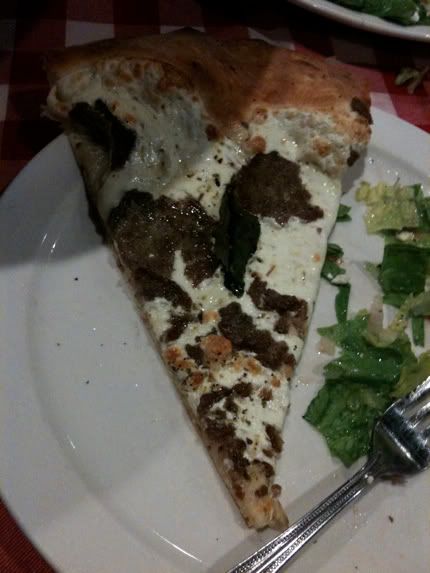 x 2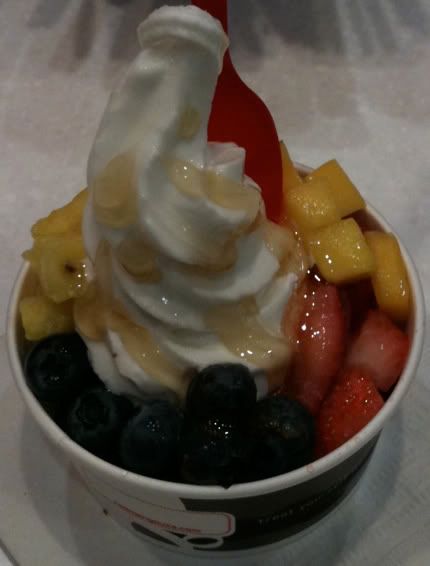 Surprise, surprise (NOT), I felt fairly horrible afterwards. It took an hour or so to hit me, but boy did it. Oddly, I didn't feel sickly full, but I felt overloaded with crap and so heavy and ughhh. The pizza (well, MY pizza--the ricotta and mushroom) was worth it (sort of), but maybe I didn't need 3 slices. Duh ;). The white pizza wasn't good, I don't know why I even finished more than a bite, let alone the whole slice. Usually I can only barely finish ONE slice that size, but at Grimaldi's I always eat at least 3 slices. WTF? Probably because it's just sooo good.
The last time I tried Red Mango was in NYC and I was already on an overload from Pinkberry. I think I like it. Usually I prefer my yogurt tarter and icier, but for a creamier version this is good stuff. I thought that was sweet the girl let me try all of the teas (for free!) too, since I expressed interest in them due to the probiotics. They were a little sugary for my tastes, but they all had a nice flavor.
Also, the wait for Grimaldi's was about 1 hr 15 min (I guessed 1 hr 30 min, maybe 2, so I was pleasantly surprised, sadly lol). Luckily, it's in a gorgeous outdoor shopping center, so my Mom and I got our shop on at Sephora while my Dad walked around. I'm kind of a mascara whore, but for some reason I've been using crappy drugstore ones lately (and by crappy I mean crappy...wet n wild anyone? I was using Hard Candy before that, which I wouldn't normally call crappy, but it's made with gluten and made my eyes itch like CRAZY..took me a good month before I found out about the gluten and how it can be very irritating to the eyes). I also supplement with my fave mascara of all time, the Givenchy Phenomen'Eyes, but I feel like it's a little too much for day time (which is saying a lot for me). Anyway, my Mom generously (as always lately) offered to pay for whatever I wanted. Is that not too good to be true or what? She really wanted to buy me the Urban Decay Alice in Wonderland palette that I really wanted but refused to by myself (since I already have sooo many similar products), but they were all sold out. Oh well, it's probably for the best. I picked up a (50% off!) Cargo eco-friendly lipstick & Diorshow black out mascara. I remember buying the original Diorshow when it first came out and thinking it was good/borderline so-so, but I used the black out version for the first time this morning and liked it more. I like most mascaras, but I'm still looking for that one elusive product that makes the sky part and makes me shout with glee from the roof tops LOL. Sadly, I don't think such a product exists. Givenchy's comes pretty close though, maybe I should just stick with that. But Dior is great for now. Bye bye wet n wild. See, my perfect mascara (and most women's, I would imagine) gives length, curl, volume, AND thickness. I don't want some, I want ALL. But I guess that's too good to be true lol. I just want to look like I'm always in fake lashes without actually having to be. Is that too much to ask? Oh, it is? Darn. :-P.
Outfit of the Day: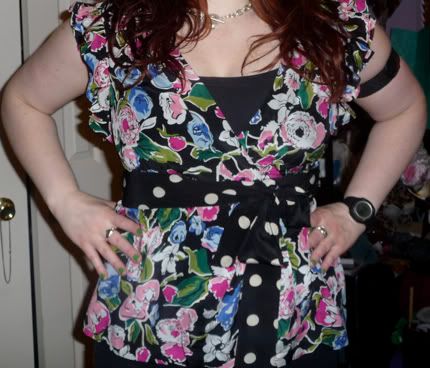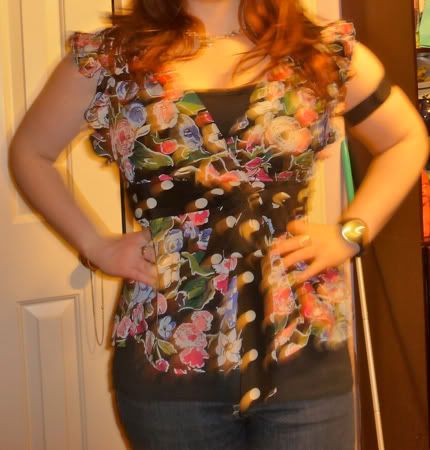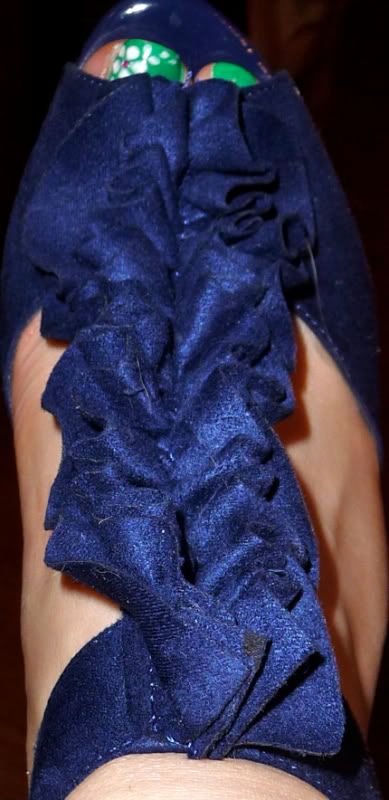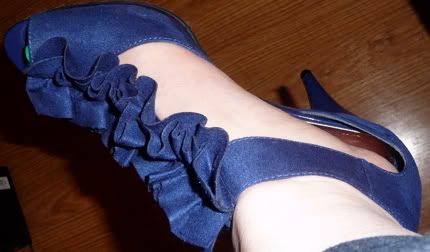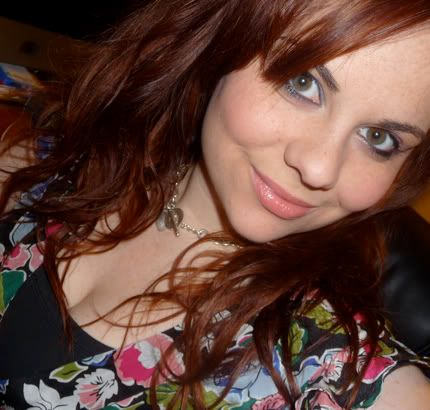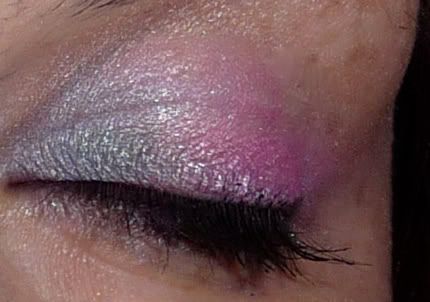 old mascara
xo,
Amanda