March 16
workout:
35 min elliptical
-sesame seed and chocolate kind bar (I had a real breakfast planned, but our cleaning lady came over 2 hours early and was cleaning the kitchen, grrr. This was really good, at least)

-venti nonfat cappuccino
-lowfat very berry coffee cake (soooo good!)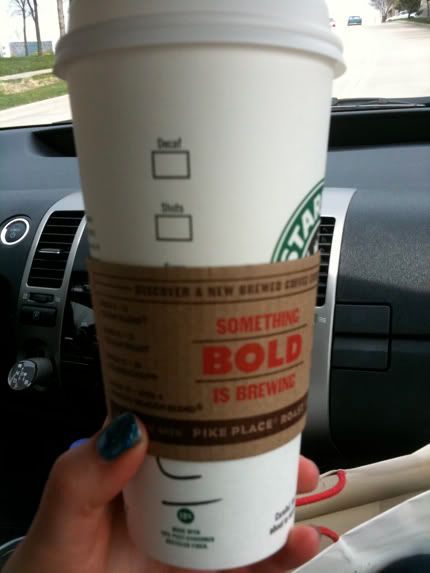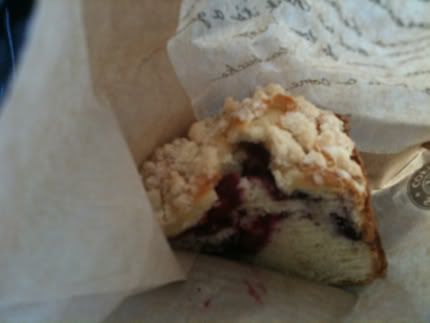 -greek salad (just the lettuce, artichoke hearts, and olives)
-mandarin orange souffle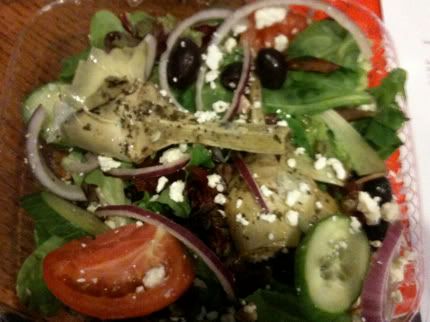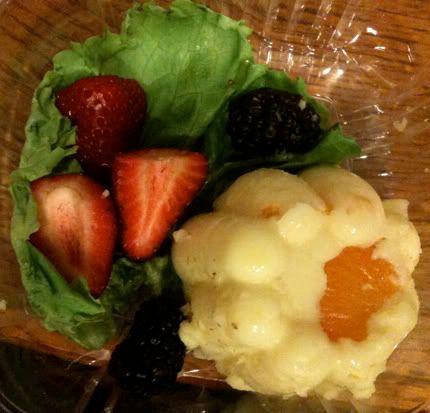 The chicken that came in the salad tasted like FISH, no joke, so I was so put off. I ate what I could, but man I really wanted a good greek salad. That sucked. I had it once before and remember liking it, so idk what the hell happened!
-sample of orange walnut tea cake (first bite was great, the next few were gross)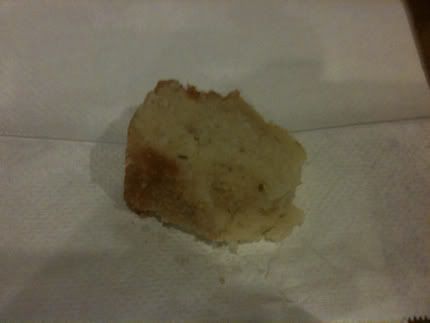 -(MUCH NEEDED) glass of cabernet (served in a pretty glass)
-chips & salsa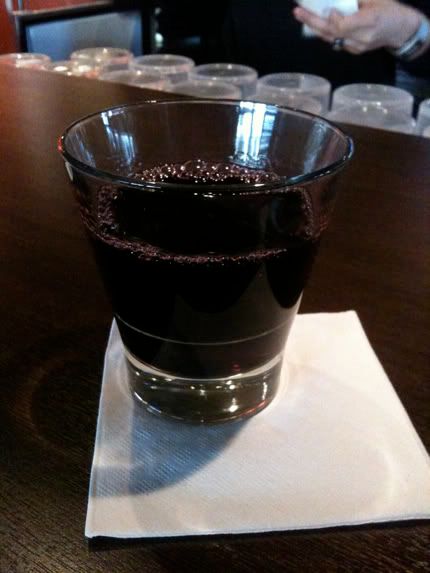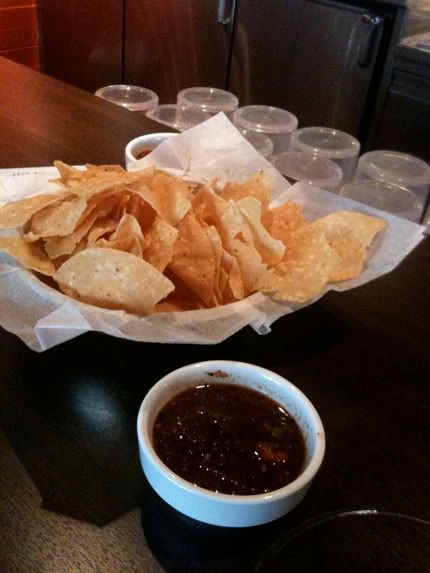 Yep, job still driving me to drink. Oh noes.
Well, that and I just really like wine. Y'know how it is.
-2 fish tacos on corn tortillas
-rice
-black beans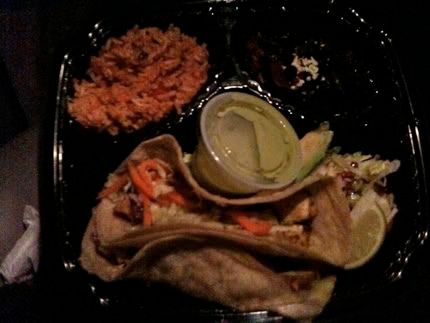 Don't ask why I felt like fish after my lunch fiasco LOL. At least it really was fish this time.
-about half a mug of aveda tea
Fell asleep watching American Idol on DVR. Told you I was a real party animal :)
xo,
Amanda