March 10
-2 lemon holey donut holes (these are old. I was worried I'd have to throw them out, but the freezer treated them pretty well)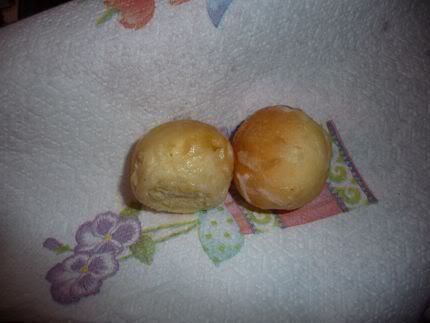 Kind of weird though. When I was going thru the freezer I had to throw away at least half of the items on the top shelf. I think I told you before things weren't staying very cold up there? Well, I had a pack of Dr. Praegar's veggie burgers. They
melted
. Huh? I didn't know something solid could turn to liquid like that, lol. Crazy. I felt so wasteful, but what can ya do?
I did find one last morningstar farm veggie corndog. I heard they were discontinued. Nooooo. I hate hot dogs/turkey dogs/etc. but I loved these. I guess I can have one last hurrah *tear* lol
-half of a cheeseless veggie kashi pizza I added a sprinkle of goat cheese, spinach, + more pizza sauce (the entire half, before I added the cheese and sauce, is only 330 cals)
-a few sliced strawberries drizzled w/ coconut liberte
-water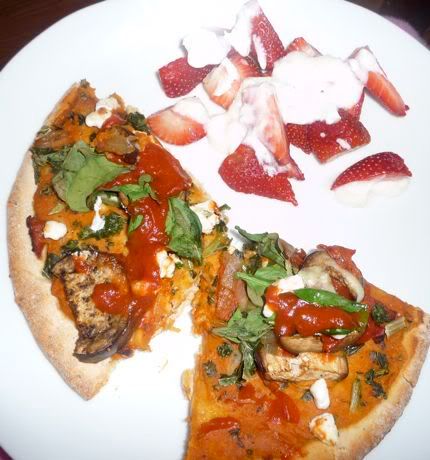 -6 oz guava kombucha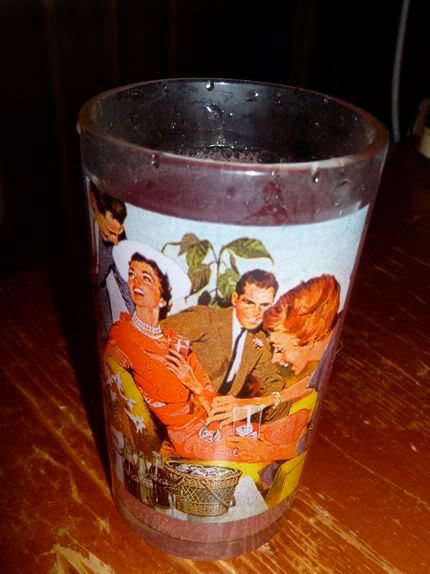 Still love.
-side of beef and broccoli (mostly just broccoli. Found it in the fridge, I think it was my Mom's from Panda Express yesterday, but it was untouched and she has a stomachache, so I figured it was OK. Nothing sounded good, but I needed
something
).
-water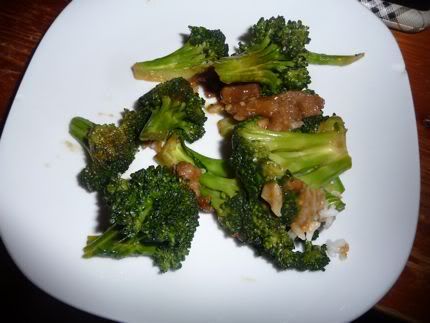 -half of a plain frozen yogurt with fruit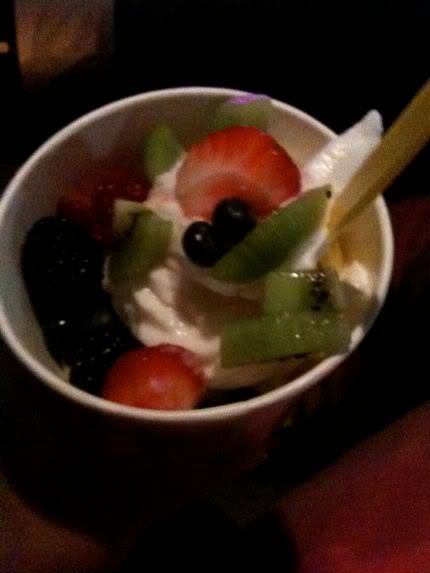 -moo goo gai pan with extra veggies-no rice (served the classiest way possible)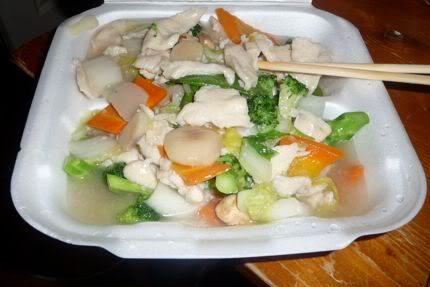 I can't believe I ate the entire thing in one sitting, but there are worse things to do that with!
-1 tagalong
I'm almost positive I took a pic, but it's no longer showing up on my camera or iPhone. Weird.
-the rest of the yogurt
xo,
Amanda