March 20
-3 inch subway club leftovers
-a few rice chips
-a few baked kettle chips
-a few apple slices
-sliced organic strawberries w/ 2 tsp lemon liberte yogurt and a sprinkle of granola
-water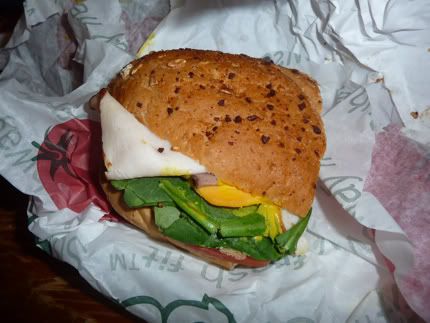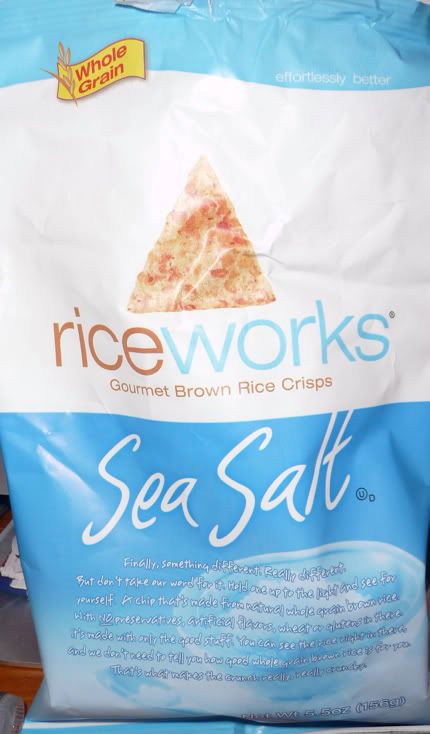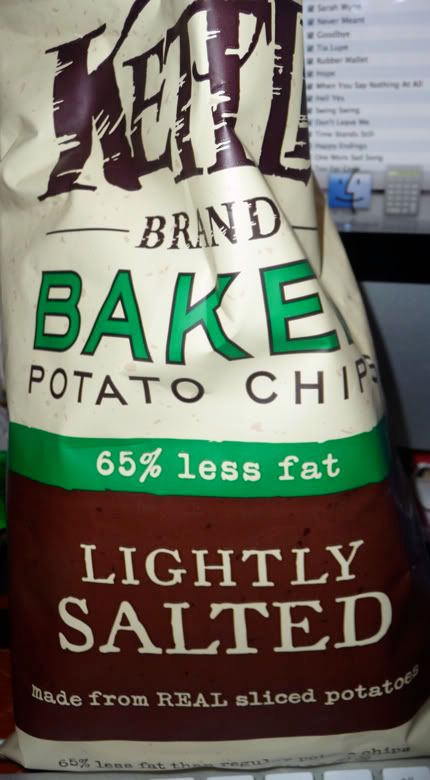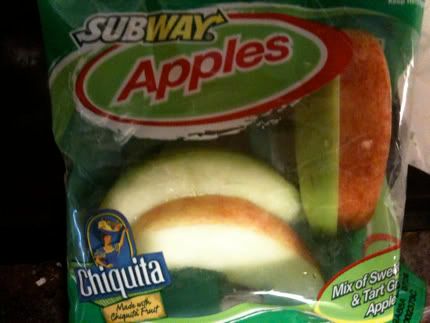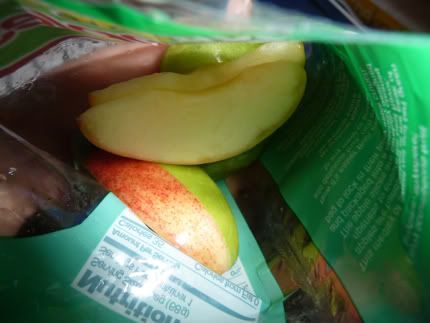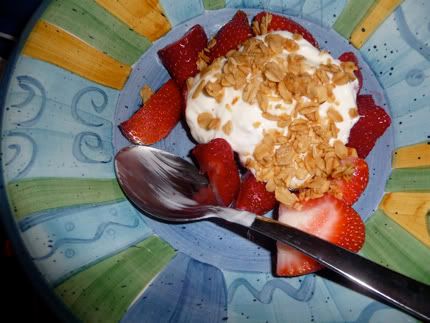 I said I need to eat better and then I continue to eat fast food and all that. No excuses, I know, but...my Mom and I are going out of town Wednesday and don't want to buy groceries, so I do have some slim pickings. Not bad enough that I couldn't have made myself well-balanced meals tho without processed fast food supplementations.
-the filling of the stuffed mushrooms (actual mushroom tasted weird)
-water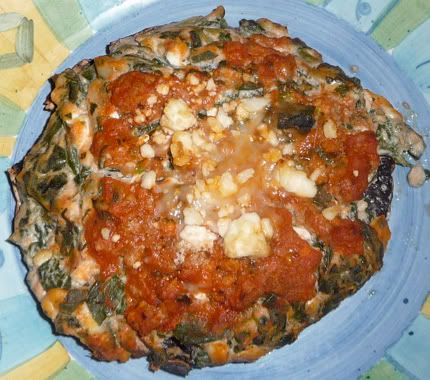 -Kashi vanilla oatmeal with white chocolate peanut butter & a little strawberry jam (couldn't really taste the jam, but this was GOOD) & at the last second I added some raisins
-water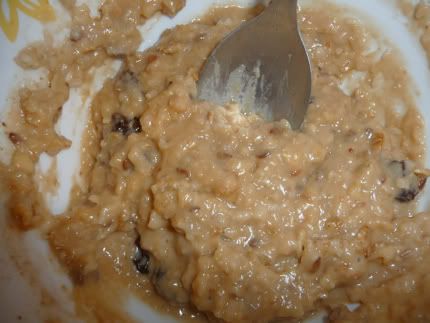 -half serving of bbq pop chips
-a few sea salt mixed nuts
-small piece of (old) chocolate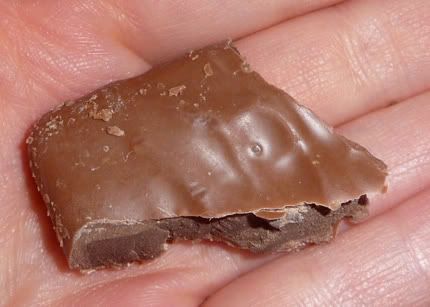 -piece of flounder with a green olive tapenade, organic olive oil, and sprinkle of goat feta
-side salad w/ carrots, tomato, goat feta, and olive oil/balsamic vinegar
-yellow rice
-glass of sparkling red wine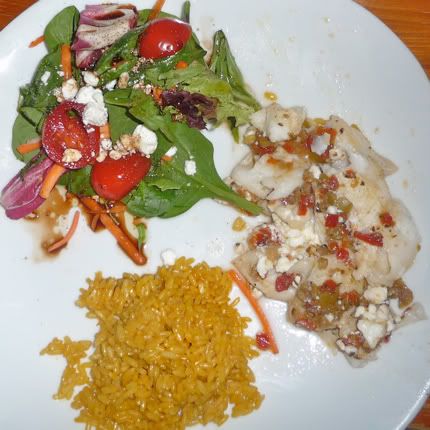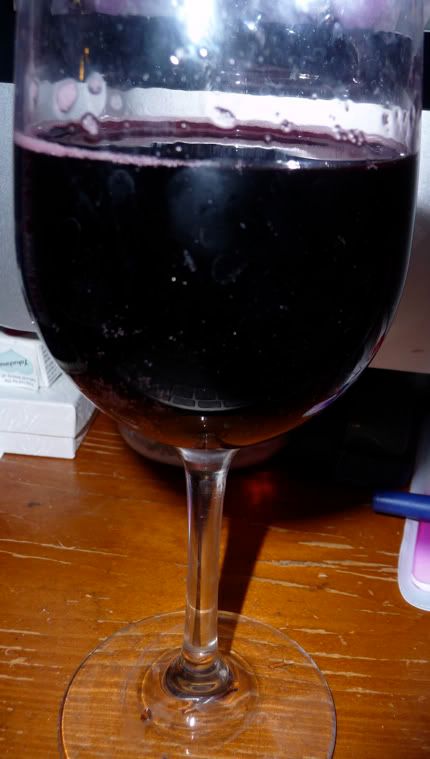 My family seemed to really like it, but I thought it was bland. I like the other olive tapenade I bought wayy better. I think next time I'll try a Mexican style fish with salsa.
-banana "ice cream"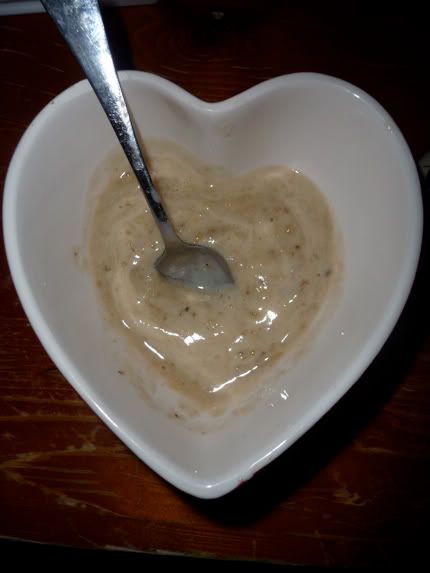 xo,
Amanda