March 9
workout:
38 min cross ramp
-protein shake made w/ chocolate whey, 1 chocolate pack of Amazing Greens kids, a few strawberries, and part of a frozen banana (it was cut up, but possibly a whole one)
-1 slice of nitrite-free honey roasted turkey
-half of a brown rice tortilla with another slice of the turkey, a sprinkle of cheddar, spinach, and mustard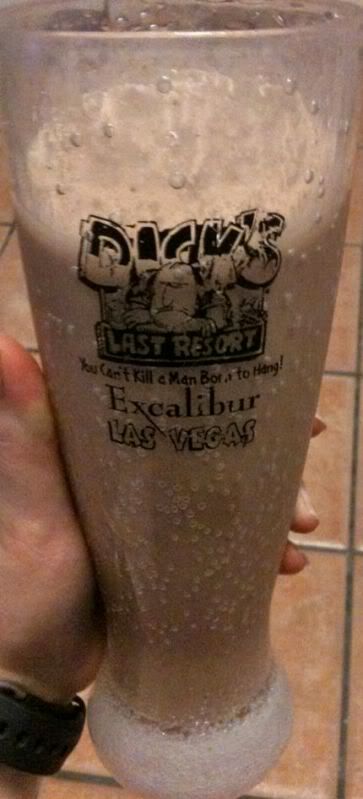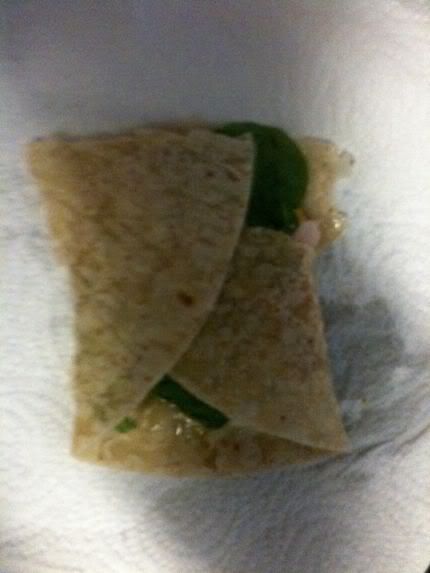 I only finished about half of the shake. It made me feel siiick and crappy all afternoon. I wonder if I'm allergic to wheatgrass? I have about 2 more packets to test that out with. I'm scurred. I'm also not going to take my vitamins for a few days, I think I maybe had too much of one kind that was making me feel bad, so I'm giving myself some time to figure it out. That's why I hate taking supplements...I take more than one at a time, so it's hard to pinpoint the culprit.
-brown rice tortilla wrap w/ 2 slices honey turkey, 1 garlic & herb light laughing cow cheese wedge, mustard, spinach
-small apple
-parmesan and sun-dried tomato brown rice chips (taste exactly like doritos)
-part of an iced tea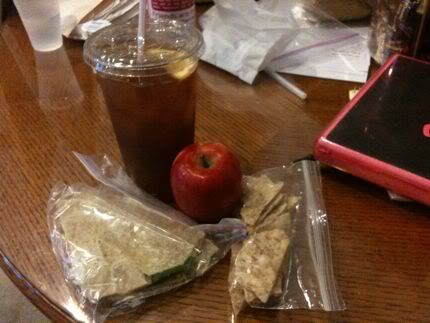 -2 cake balls (double dark chocolate + an almondy white cake one w/ white chocolate on top. omg good)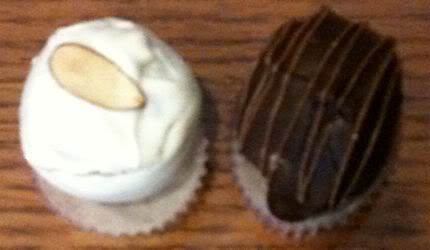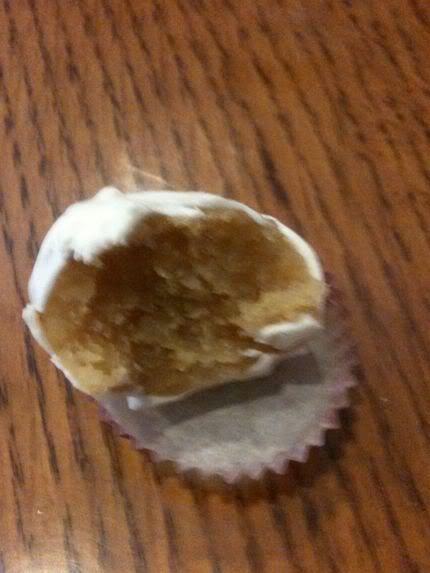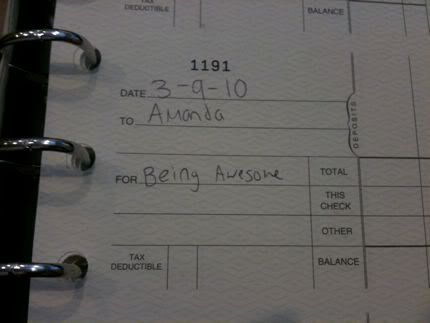 writing out my paycheck at the office, LOL I'm lame. And my handwriting isn't usually that blah. Well, sometimes. Obviously. LOL. I hate writing W's, is that weird?
-original pop chips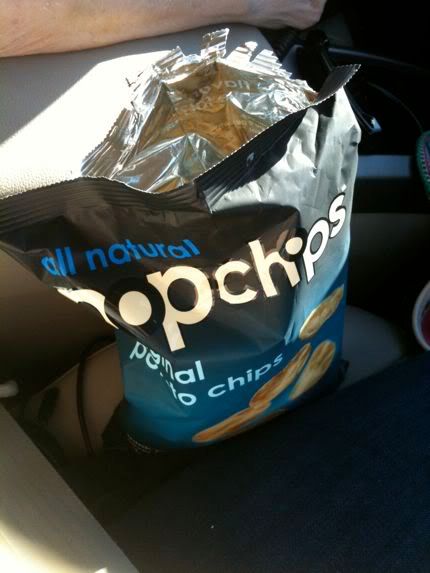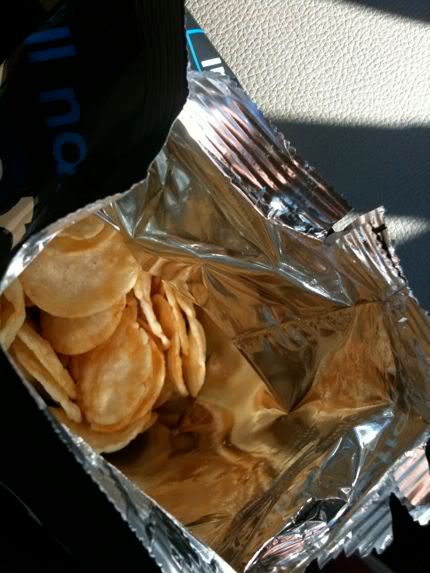 I thought I didn't like original (bbq ftw!), but it turns out they're pretty good. I also got to sample 2 other kinds of brown rice chips: wasabi and a salsa one. After I noticed one was wasabi I was prepared to have to spit it out (classsy), but it was so good! I love wasabi on sushi, but I remember hating wasabi peas, so I'm always weary. No need. It's gooood.
-edamame
-sushi (2 rolls total; my friend and I split 4: alaskan roll, california roll, titan roll which is spicy-tuna based, and a new special they had that I don't remember what it was, but it was so delish)
-water
didn't take pics, as I was out with my friend, but I should have. The rolls were so pretty! We went to Blue Fish, our fave sushi place, and it did NOT disappoint. But really, has it ever? I think not.
-3 samoa girlscout cookies
no pics either, eaten in bed while watching American Idol w/ my Mom :-P
xo,
Amanda