February 16
workout:
-35 min elliptical (305 cals burned)
No time for anything else.
-1 hard boiled egg white
-4 mini waffles w/ cinnamon and a dot of honey on each
-about half a serving of cottage cheese w/ cinnamon
-strawberries
-protein shake (1 scoop chocolate protein powder, half a medium banana, half a cup hazelnut milk, 2-3 oz concentrated mocha flavored black coffee, ice)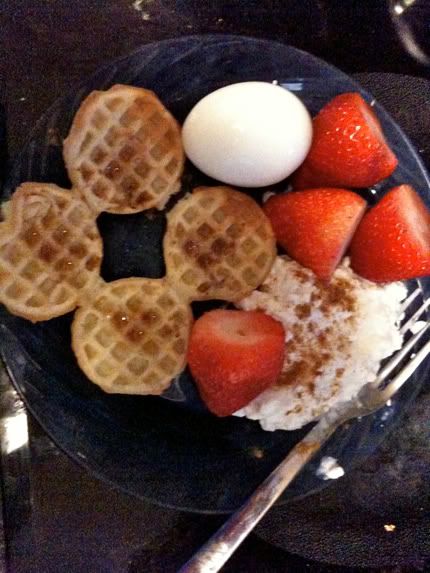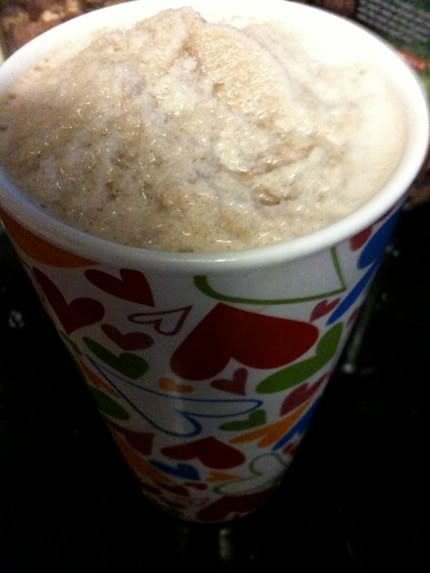 Then, I went to visit a small private school for kids with special learning needs with my Mom and our office manager (who needs to transfer her son somewhere next semester). My Mom and I went partially to help Terri, our OM, but also to network for our nonprofit. It was a nice place. Glad I went. The only thing that was kind of annoying was when the principal went to shake my hand she jumped back and acted like it was a big deal (semi-jokingly) that my hand was so cold. UM, she saw I was holding a frozen drink + it was about 30 degrees outside max. Sorrrrrrrry :-P. I hate shaking hands. Maybe I should start pulling a Howie Mandel from now on.
I was really hungry again about 2-3 hours later. This seems to be a pattern. I thought I ate a huge breakfast, and it was definitely more than adequate, but I guess food after working out doesn't like to stay put for long. Ran out to get lunch (didn't have time to pack again) and stopped by a boutique and picked up a cute vest & little black dress. Success.
-grilled chicken sandwich on the best bread EVER
-side salad w/ a drizzle of balsamic
-side pasta salad
-iced tea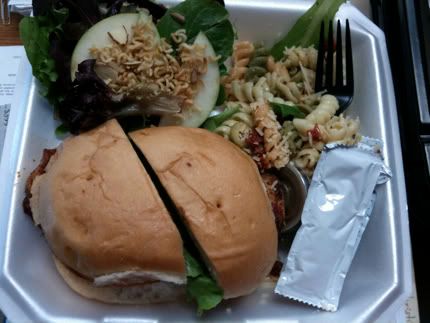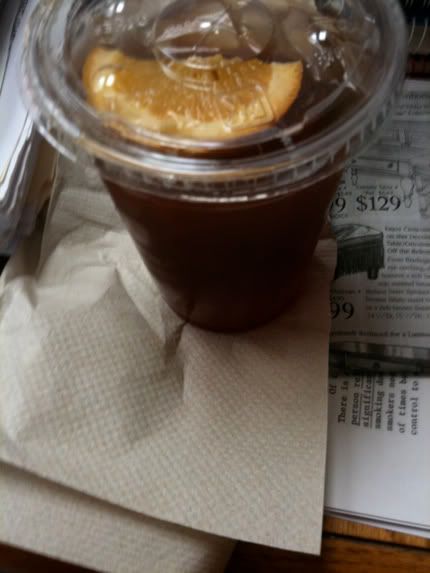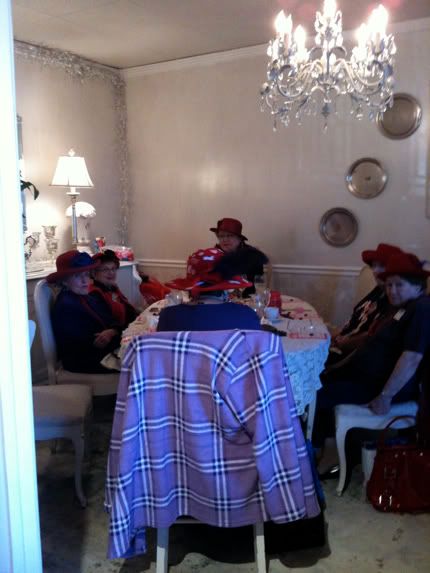 LOL I'm such a creeper. Funny how it looks like they're all looking at me, but really I was pretending to send a text message. Extra creeper.
Usually when I order this I get so full I usually don't even touch the salad and I'm still uncomfortable, but this seemed like the perfect amount. Yikes. I would have been satisfied eating a little less, but I was contently full after. I worried about 20 min later I'd be in terrible pain and don't even know why I risked the chance, but...I was fine. Huh.
Crazy Alert. At Hallmark there was a mini post office inside in the back. Yeah, that's weird enough, but while my Mom was there sending office mail, I browsed b-day cards for my Dad and happened to walk by this little gem.....(aka the real crazy alert)
LOOKS JUST LIKE MY DOGS. Insane in the membrane. I want my cut, because they obviously stole my pets.
That's not the first time that's happened either. About 10 years ago I randomly bought this lil dog pillow from the $1 section at Target. It had a similar picture. My dogs are only 6 & 3, so obviously I didn't have them back then. I did have another shih zu, which is most likely why I bought it, but I just found the pillow buried in a box or something about a year ago and freaked myself out.
Anyway.
-about 1/2 a strawberry cupcake (semi-good but tooo sweet)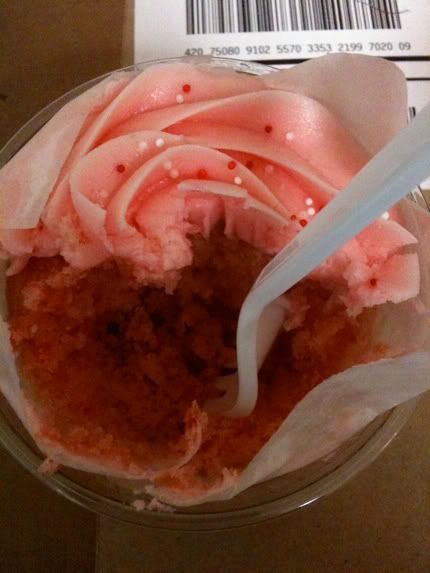 -2 vietnamese spring rolls w/ spicy peanut sauce
-pho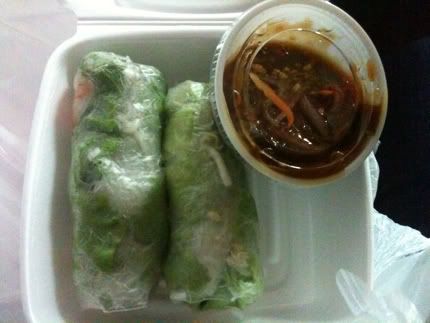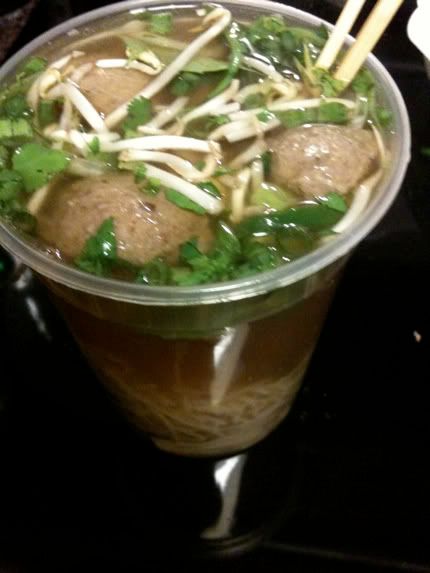 Last minute dinner decision and man oh man was it good. I can't believe I ate it all (well, I left like 3/4 of the broth, but ate all the noodles and meat. Fatty fatty 2x4). The lady suggested I add the rolls too and they were also amazing. I ordered them once before and ended up with spring rolls, so I figured they just made them differently, but I guess not. Yay, good to know from now on that the first time was probably just a kitchen glitch. I love me some rolls & pho like no other.
-half of a strawberry filled chocolate heart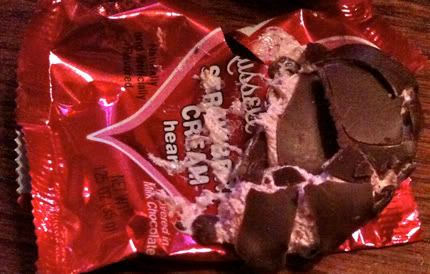 I'm not sure I like eating so much at once when I'm usually a grazer, but if I don't put on weight it's ok. I had 3 square meals. And some sugar. We'll see what happens.
xo,
Amanda