February 7
Superbowl Sunday!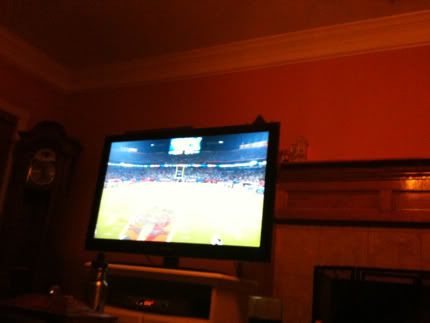 first Superbowl with the big screen!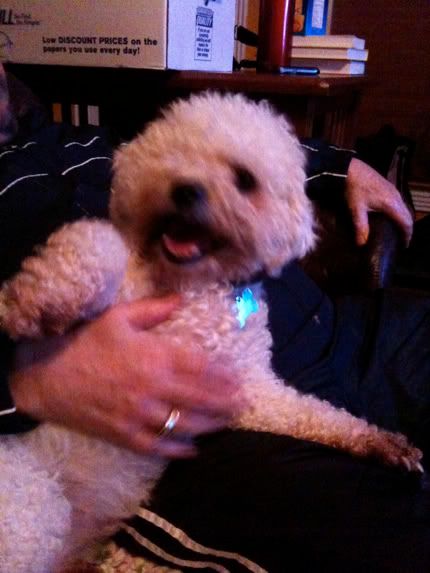 someone was excited for extra couch time :)

Outfit Of The Day: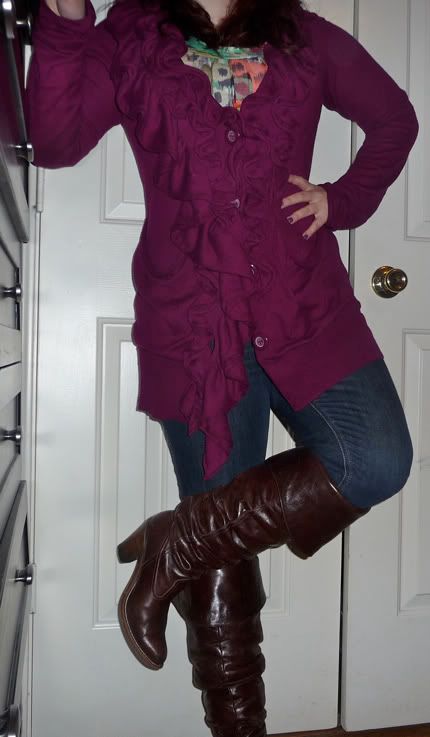 Anthro plaza cardigan, Anthro shirt, Hollister skinny jeans, amazing boots

I think the boots + cardigan are two of my fave wardrobe pieces.
-grilled chicken breast (about 3 oz)
-egg whites (about 3)
-1/3 of a large banana wheat pancake topped with a little syrup
-about 1/4 of a multi-grain english muffin with a tiny bit of grape jam (traded 1/3 of the pancake for 1/2 an english muffin lol)
-hazelnut coffee (3-ish cups?)
-strawberry-banana smoothie made w/ apple juice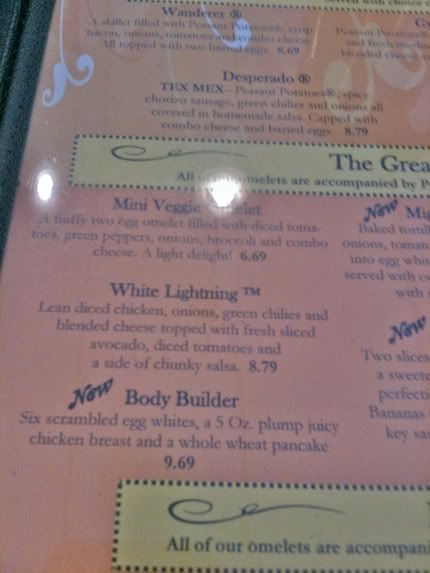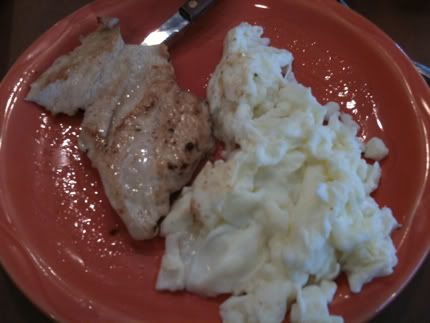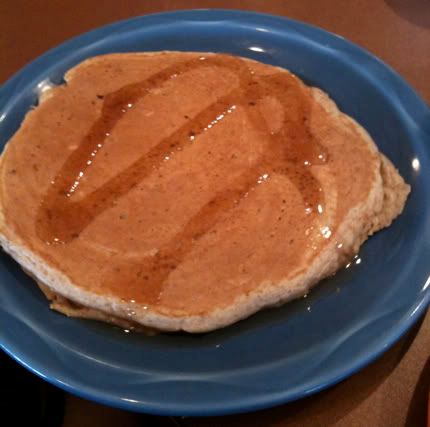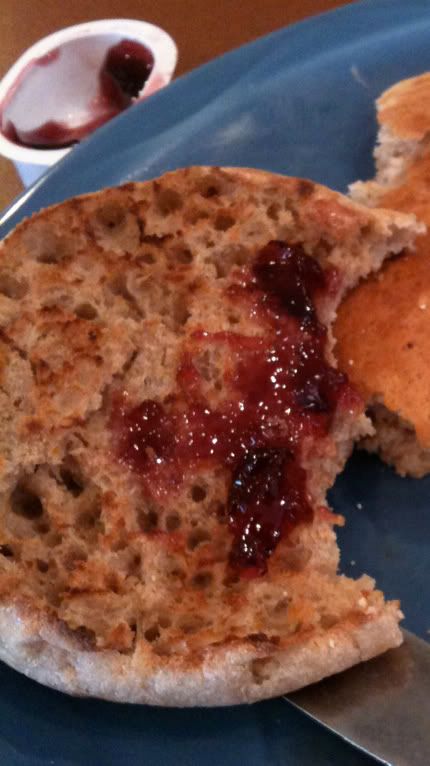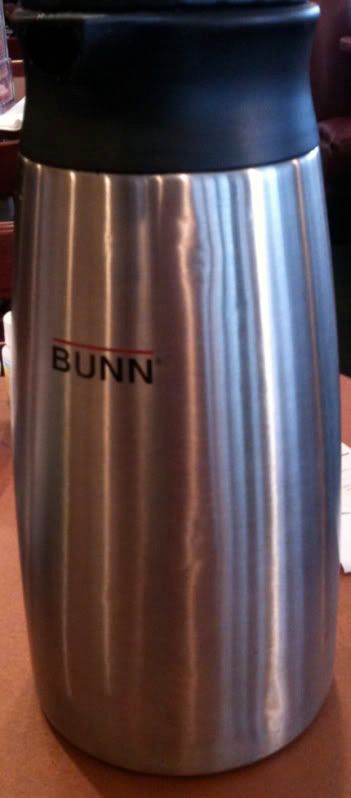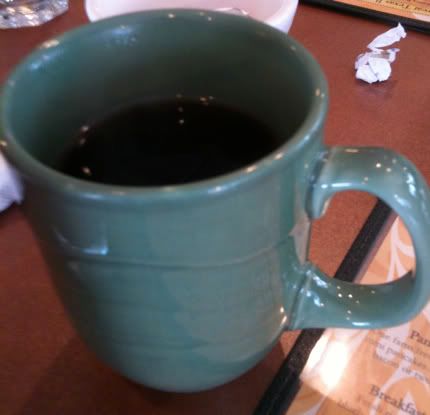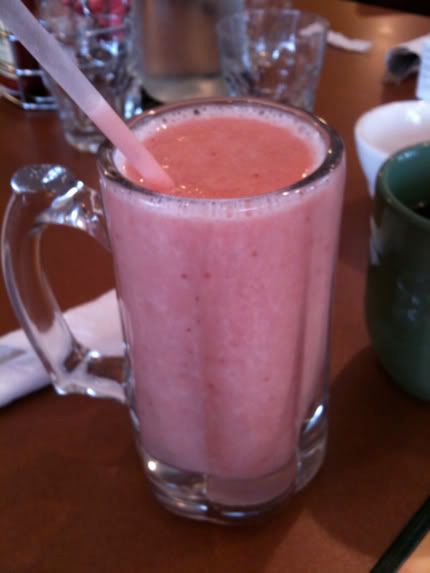 this is the same smoothie that refueled my smoothie obsession
I watched Throwdown with Bobby Flay before going to bed last nite and he made waffles in one episode and blueberry pancakes in another. Although I'm not a big bread person and I'd just had french toast, I started to crave pancakes. Ugh. I had decided on the whole wheat pancakes topped with a heaping pile of fruit, but when I got there the menu didn't seem to have the same thing the online menu showed. Weird. I happened to see, on their lite menu, the body builder meal, which had 5 oz grilled chicken, eggwhites (6!! no way could I eat that many lol), and one wheat pancake. I decided that sounded awesome as long as I could get bananas in the pancake (I could). MUCH healthier than a whole stack of gluten-filled sugary carbs lol. My whole meal came to about $18 (usually my breakfasts are $9ish), but it was so good. Still seems a little much, but it was worth it today.
-small protein shake (1/2 a banana, 1/2 a scoop of chocolate whey protein powder, a little hazelnut milk, ice)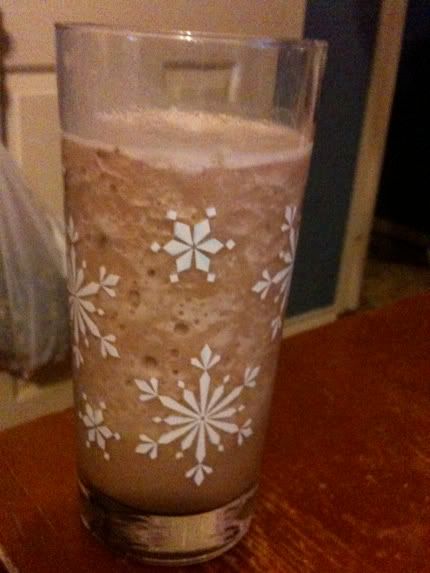 MMM. I originally made it with almond milk, but the almond milk was chunky. EWWW who knew it rotted the same way as dairy milk? LOL. i'm kinda glad though because this way I realized it's like nutella + banana in a glass. So good!
And yep, protein shake DOES mean I went to the gym. YES! I got my membership reinstated (by a hot trainer, no less) and did 4 weight machines (3 sets each, as always). I know it wasn't much, but it's all I had time for before the Superbowl. Gotta start somewhere.
-6 honey bbq wings (3 boneless, 3 boned)
-a bit of buffalo chicken dip
-a bit of spinach artichoke dip
-a few chips + a few celery sticks
-2 small corner pieces of pizza that I added spinach, more mushrooms, and truffle oil to
-about 3 sips of a Guinness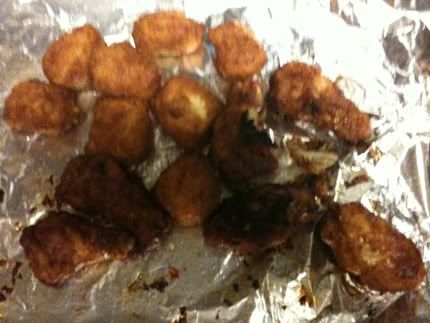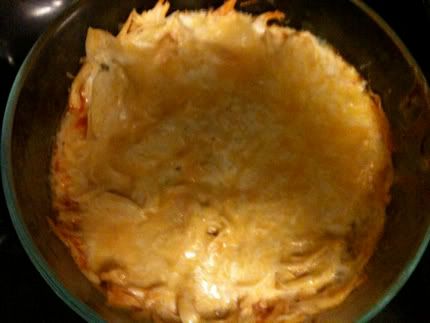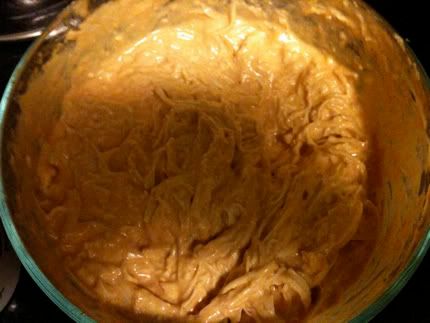 spiiiiicy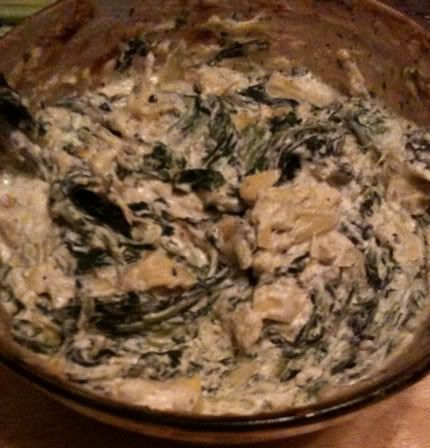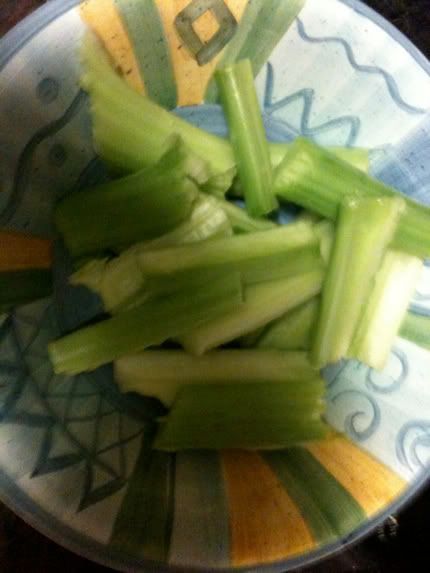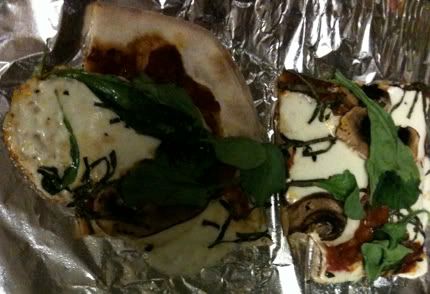 didn't eat the third slice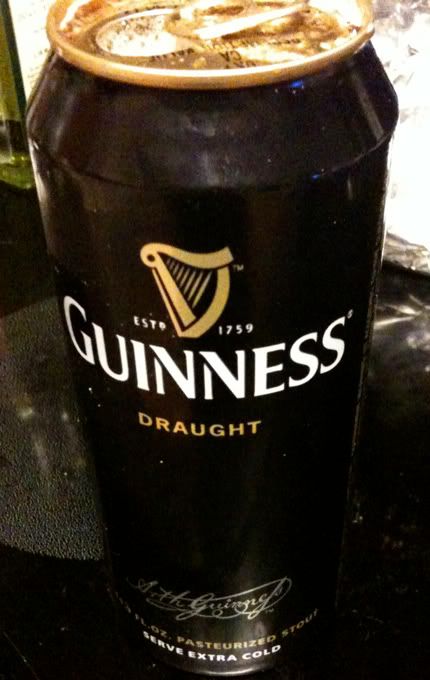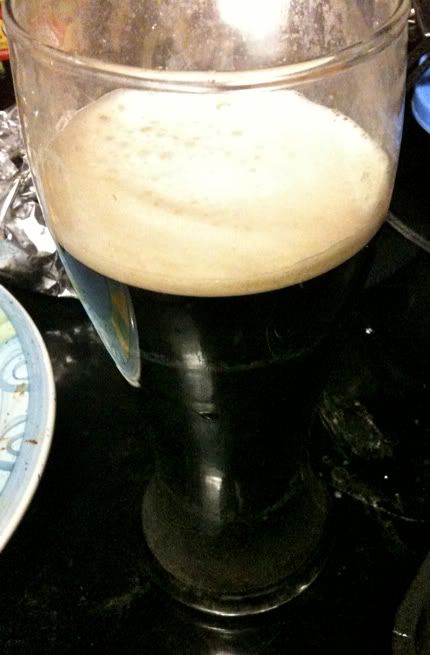 Only 3 sips of a beer? Gasp. I must be growing up. Haha.
-chocolate and peanut covered frozen banana (the plain dark chocolate ones are wayyy better)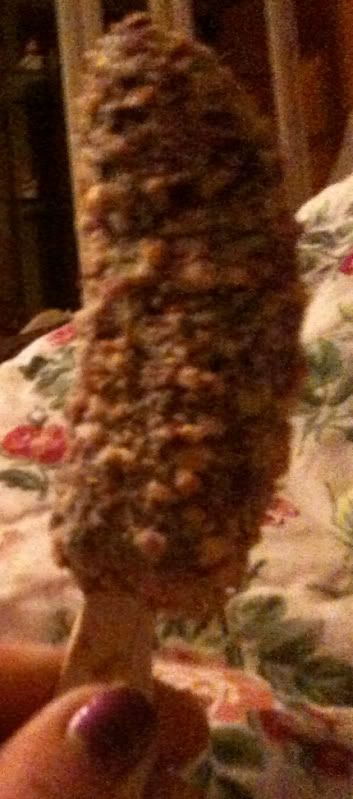 IMO the game was boring until the end. My Dad fell asleep once and I fell asleep once, haha. Neither of us cared who won, but were both rooting for the Saints out of New Orleans sympathy and all that, so it was a nice ending.
xo,
Amanda