February 10
-small light & fluffy smoothie with an immune booster (forgot to say skinny. boo to extra sugar)
-bag of white cheddar kruncheeze (protein crackers) (kinda cardboardy, but the stats are ok & they got the job done)
-water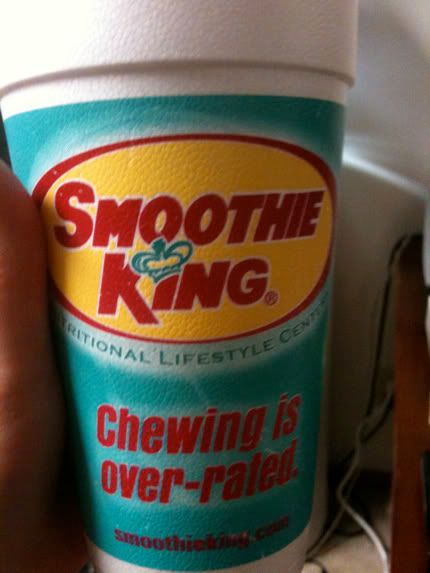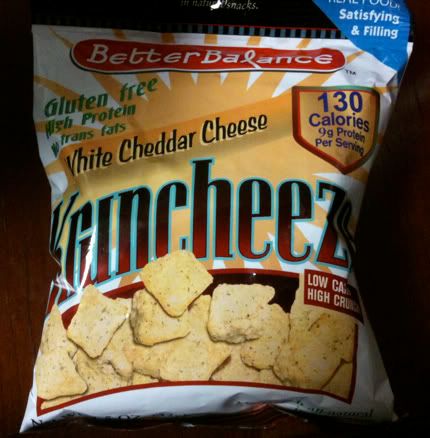 I wasn't hungry when I woke up and by the time the early afternoon rolled around I had physical therapy. The environment was a little more friendly this time, but it was still kind of awkward. The doctor came and checked on my lower back, which was hurting. He said my hips or pelvis or something were slightly unbalanced, so he snapped me back into place. I was super sore all day, but hopefully my sciatica won't hurt as much anymore. This new guy was working there and he kept chatting with me. Well, I guess he's not new, but he just came back from getting surgery and we'd never met before. It's nice to realize someone actually remembers I'm there, lol, but I was still left alone while doing most of my exercises. Oh well, at least I've established the routine enough to not need anyone except to get heat & ice.
-6 crab stuffed mushrooms
-lightly blackened victoria perch topped with feta and tomato (was supposed to be topped with feta AND shrimp, but I didn't get any shrimp on mine, which was why I ordered it! ugh)
-mashed potatoes (exceptionally tasty)
-green beans
-water with lemon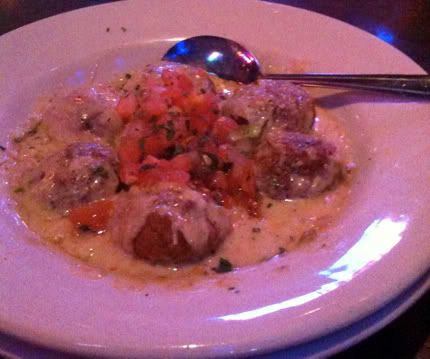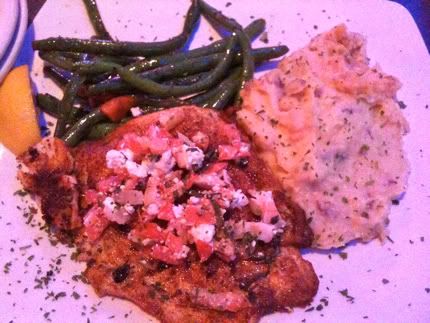 Met my cousin for dinner. Yeah seafood! I really ate half the fish & sides at the restaurant and half an hour or two later, but close enough.
-lindt hazelnut chocolate truffle (actually not that good)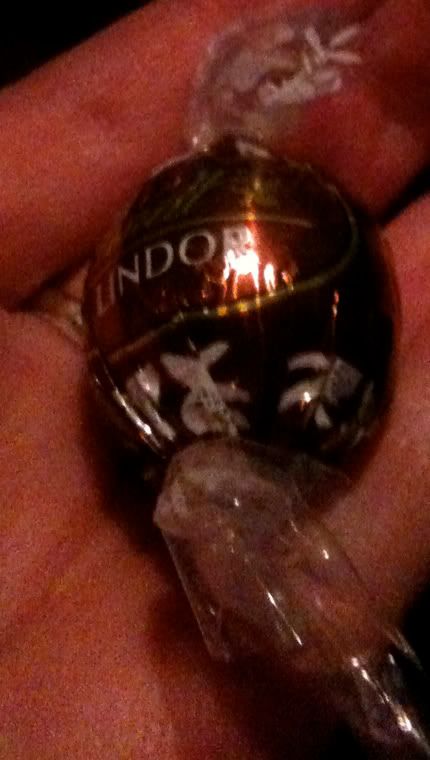 -2 godiva truffles (excellent)
-a little vanilla rooibos tea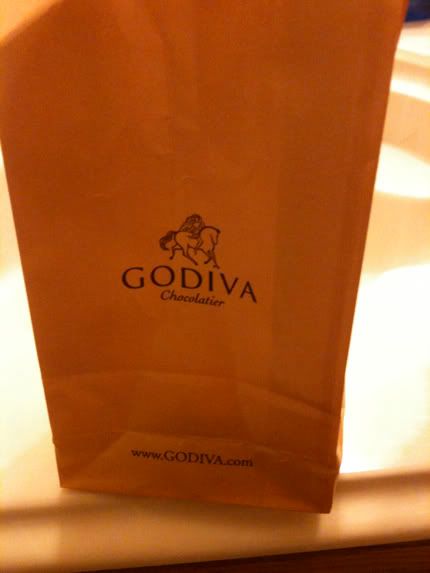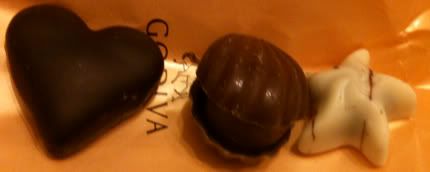 didn't eat the middle one. yet.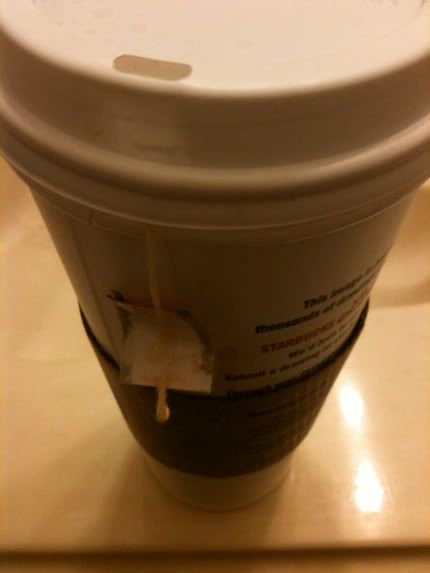 I kind of suck at remembering to take OOTD pics. My outfit was really cute. The entire physical therapy office was talking about it. LOL kind of embarrassing. They always comment on my clothes tho. I guess that's good? Today they kept calling me "purple," because I had on purple boots and at the very last second I threw a purple cardigan on top of the shirts. It makes me feel too matchy-matchy, but oh well. Better than clashing, I guess :-P.
xo,
Amanda