February 25


-3 apricots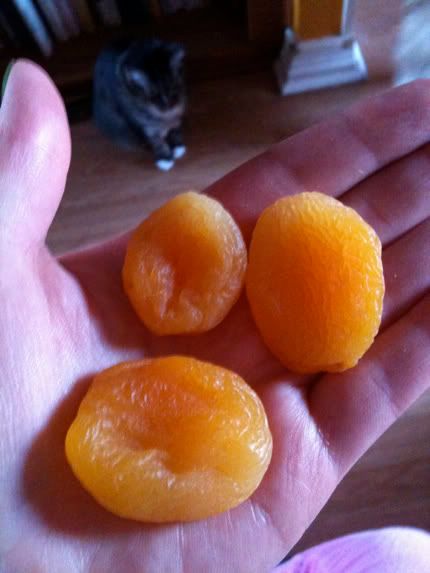 now Ethan wanted to camera whore it up
until Blizzard stepped in for his close up :-P
workout:
-2 arm machines
-3 leg machines
-10 minutes elliptical
I went up 5 lbs in each arm machine & even more than that in each leg one. WOO. AND I figured out I'd already been lifting more arm weight than when I used to use the machines last year. I thought i had gone down 5 lbs, but I really went up. I feel much less pathetic now LOL.
10:30 am-ish
-tuna sandwich made with vegenaise and dill relish on yeast free/gluten free bread (really chewy and good)
-protein shake (chocolate protein powder, hazelnut milk, 1/2 a banana, ice)
-water
whole can of tuna LOL yikes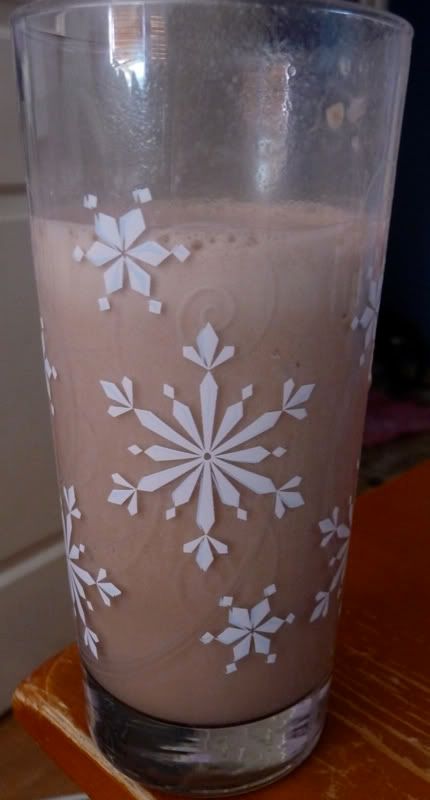 1:15 pm
-half of a brown rice pizza tortilla topped with pesto
-pop chips
-eggnog tea
-water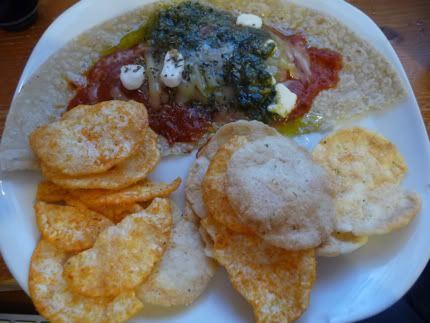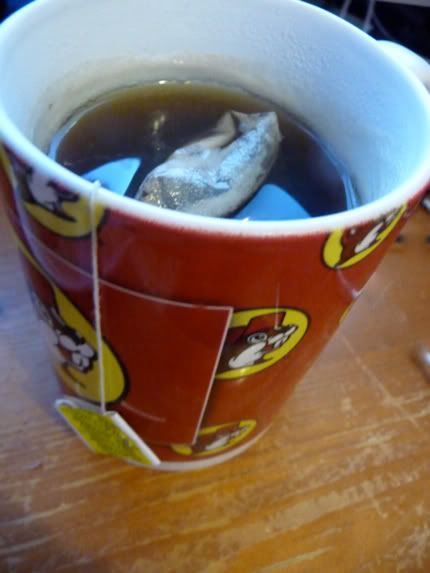 3:30 pm
-1/2 a grapefruit
-chocolate protein cake with 1 tsp white chocolate peanut butter (still blow-your-mind amazingness)
-mocha flavored coffee with a little organic skim (so-so, but I NEEDED an afternoon pick me up)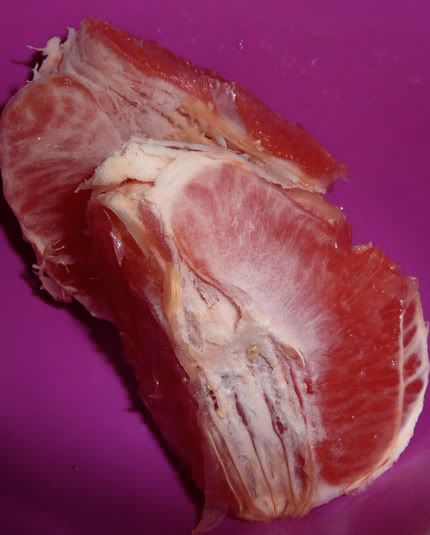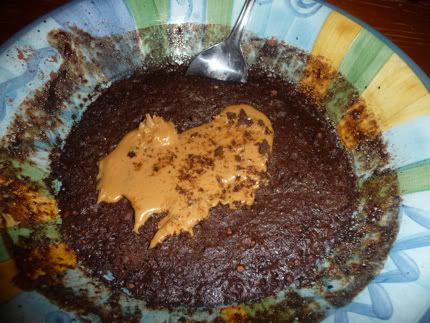 I was pretty much starving after my last snack/psuedo-lunch, but tried to wait as long as possible.
7:00 pm
-little bit of my Mom's cobb salad with a little piece of cornbread
-water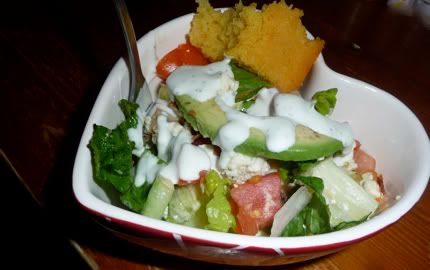 love my new heart bowl!
Silly me STARTED dinner at 7 when I wanted to EAT at 7. I had a meal planned, but my Mom ordered in food from Blackeyed Pea for everyone else. I had to make myself a bowl of her salad to tide me over while my chicken baked and pasta boiled.
7:45 pm
I was a little bit full from that small amount of salad, but what I made was really tasty, so I ate anyway. Oops.
-whole wheat penne with diced tomatoes, a little truffle-infused olive oil, and goat cheese
-half of a chicken breast with pizza sauce & a little shredded white cheddar
-the last of the sparkling red wine (about 1/2 a glass)
-water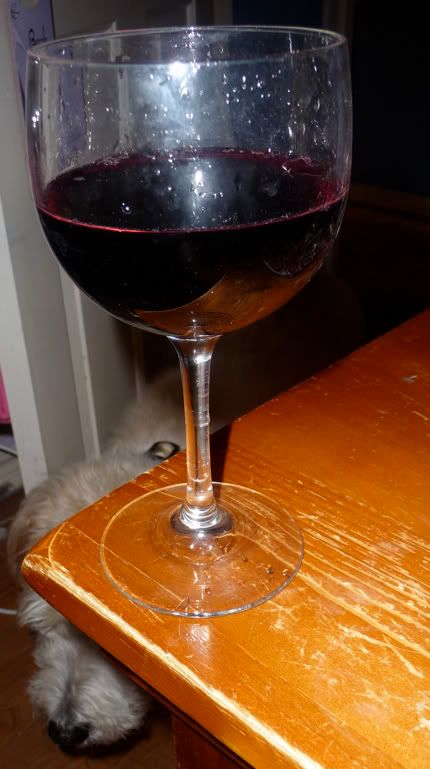 Blizzard peeking back in
Big goat cheese fan these days. We're going through it like crazy!
Oddly, as sometimes happens, I was more hungry AFTER I ate. Hate that. I don't know why I'm so hungry today!
9:45 pm
-cherry cobbler
-banana "soft serve"
-tiny dollop of slightly warmed chocolate coconut butter
-water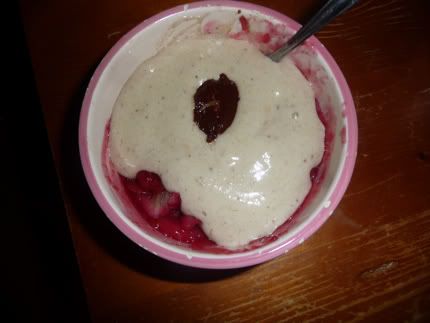 My Mom got me the cobbler. I'm not huge on cherry desserts, but it was pretty good. I topped it with banana soft serve, something I've wanted to try forEVER. Actually, that was one of the main reasons I got my food processor, yet it still took me this long to make! Calorically it's probably the same as the vanilla ice cream the cobbler came with, but at least it's fruit and has fiber and potassium and all that. Tres bien.
Man, sorry tmi, but I have been drinking water nonstop today and can't stop peeing. Speaking of which.....
xo,
Amanda