November 7
-qdoba naked bowl with rice, black beans, chicken, pico, corn salsa, a tiny bit of queso, a big glob of guac, sour cream, and a ton of lettuce (I never get the rice, but decided to give it a try this time) (600 cals)
-bottled water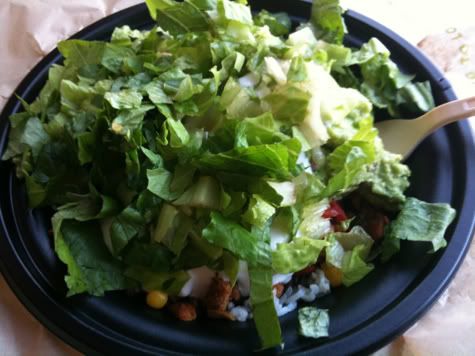 This hurt my stomach SO. BADLY. Everything was gluten free, so I don't know what the deal was, but I hurt for like 2-3 hours :(. The pain would be off for 5 min or so and on for 5 min or so and when it would come back on it would hurt even more. I'm REALLY hoping it wasn't the dairy, but it seems like since going gf my only complaints have been after meals/snacks including dairy, even minute amounts :(. IDK. It was a pretty spicy meal too...Of course, I was the one who basically
insisted
we eat here, because it was fast and I knew it was gluten free. Mistake, much?
I was at a craft show when it came on and had no medicine on me, so I tried to just breathe through it. I also got REALLY hot and had to take off my jacket and still sweated all over my tank top (tmi). Eventually I bought some pepcid and rolaids. I took one rolaid chewable and 2 pepcid and slowly but surely got better over the course of two or so hours.
Just in time for...
my graduation dinner!
Yeah I graduated awhile-ish ago, but we never seemed to be able to find an appropriate celebration time. My Dad actually forgot and booked a business dinner, but it's with a colleauge my entire family really likes, so we just invited him along and made it a joint thing. Slightly annoying on principle, but I did have a choice and decided to just go with it.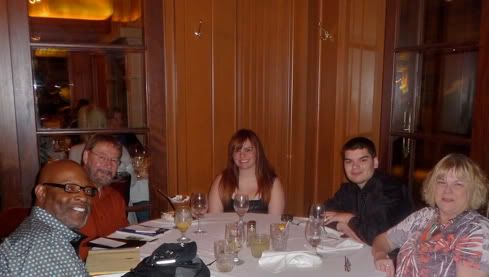 -glass of pinot grigio (100 cals)
-III forks salad (basically spring mix lettuce, granny smith apple slices, pecans, blue cheese, and an apple cider vinegar-based dressing) (575 calories--yiiiikes)
-3/4 glass of cabernet (75 cals)
-half of a 8 oz filet mignon (220 cals)
-creamed corn (best creamed corn in the world. srsly. I ate mine and made my brother give me his with my leftovers lol) (120 cals)
-mashed potatoes (I also let them put a lil gravy on my potatoes, but right after realized they probably had a little flour to make the roux, so I pushed it to the side) (200 cals)
-1 or 2 snap peas
-1 tomato slice with herbs
-about 1/3 of a chocolate mousse with fresh blueberries mixed in (it came w/ whipped cream, but I don't like whipped cream, so I tried to take most off) (super good) (300 cals)
-2 or 3 bites of grand marnier creme brulee (no good, imo. my mom liked it) (50 cals)
(sorry for the lighting in the pics below)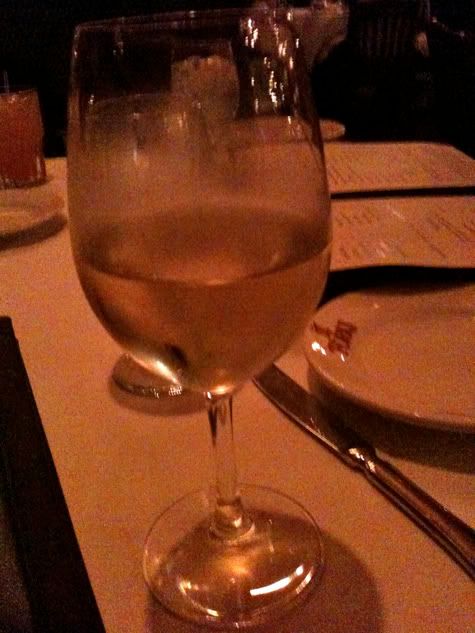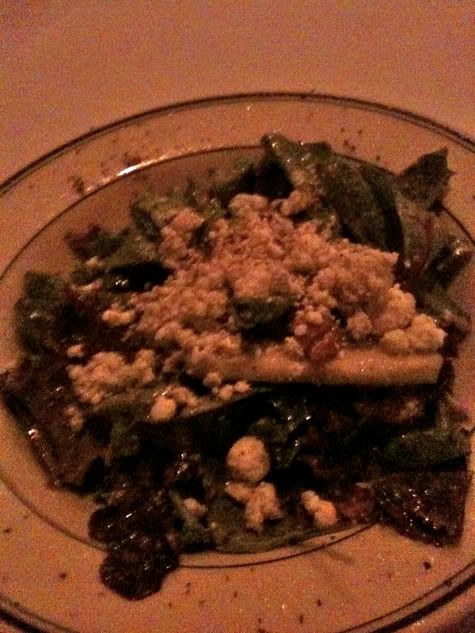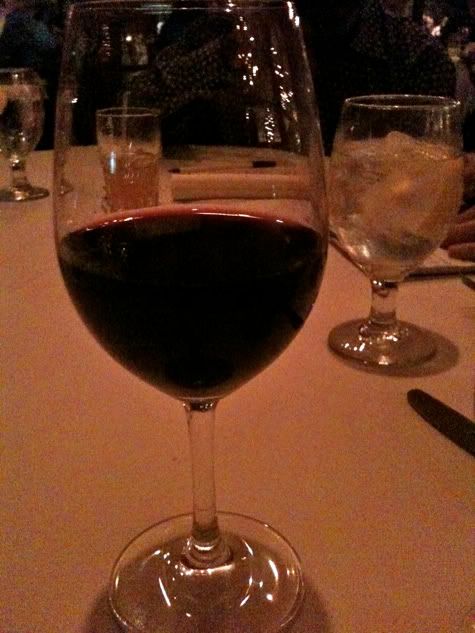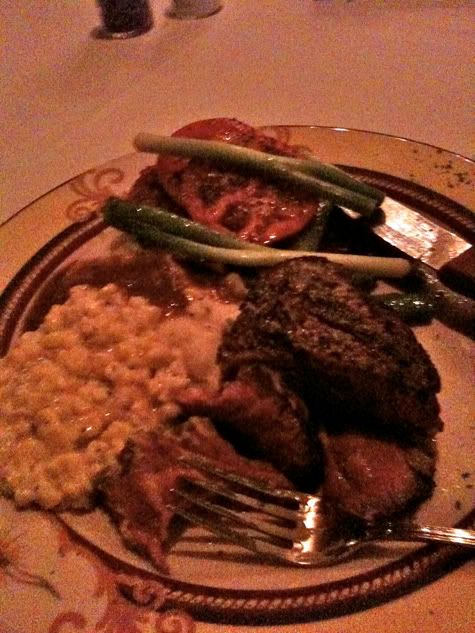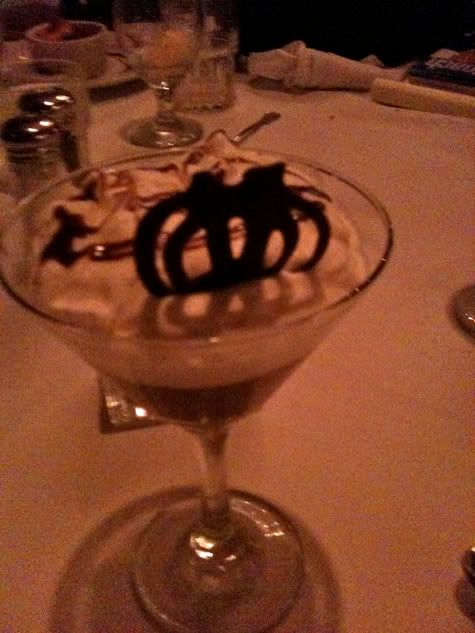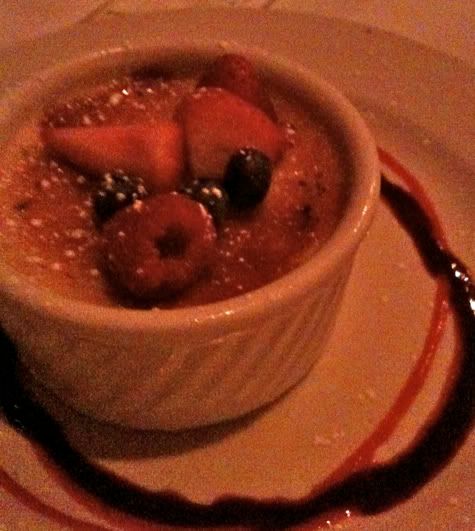 Usually they leave the bowl of extra creamed corn on the table, but they didn't this time. I probably could have asked for more, but since my brother gave me his I didn't want to see like a weirdo asking for more when my plate was already still full-looking :-P. Oh well.
Eep, probably better they didn't. I just saw their recipe for it online and it contains 2 teaspoons of flour per dish. Granted it's a big dish (the recipe is probably for at least 10 people) and I don't feel sick, but ugh. The guy assured us all the stuff we got was OK, but I guess he forgot about the corn. I guess a few specks won't kill me, especially since it's my fave side dish of almost any restaurant and I don't even like corn that much, but it still sucks a lil.
My other fave appetizer, prob of all time, is their lobster bisque. It's probably got flour and lots of cream though, so with my stomach already on the outs (though feeling better at this point), I reluctantly passed. I was (mostly) OK with ingesting a little gluten for the wonder that is the soup since we only go to this restaurant maybe once a year, but again, with a bum stomach already it wasn't worth the risk. In a way I'm already slightly regretting it, but in another way I feel fine right now and maybe I wouldn't have otherwise...
I was glad the cream in the corn didn't hurt me. Gives my dairy-loving heart a smidge of hope lol.
Here are a few pics that are just a variation of the one above. I cropped it in diff ways.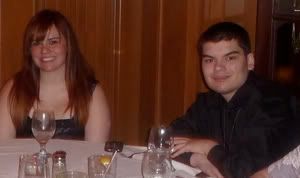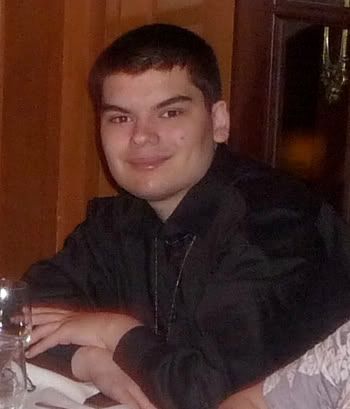 such a good pic of my brother, I think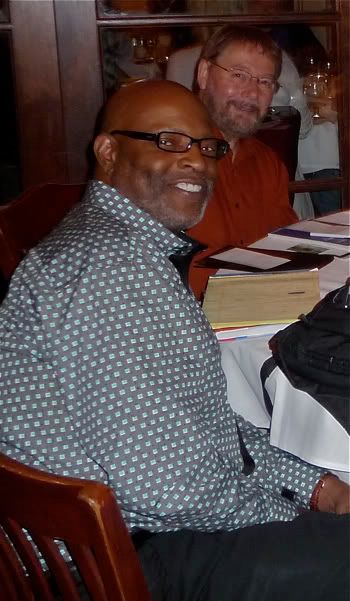 How is it Saturday already? Feels like Friday. Meh.
Nite nite.
xo,
Amanda