November 29
I woke up feeling like balllls again, but that was probably due to the fact that I only got 6 hours of sleep, even after popping 2 melatonins before bed. I felt progressively better as the day went on though. Progressssss. *fingers crossed* *knock on wood* *all that stuff*
-bowl of oatmeal with raisins, strawberries, a splash of milk, pinch or two of brown sugar (as you know I've been craving this, but it was SO bland *tear*)
-one slice of ham
-coffee
-water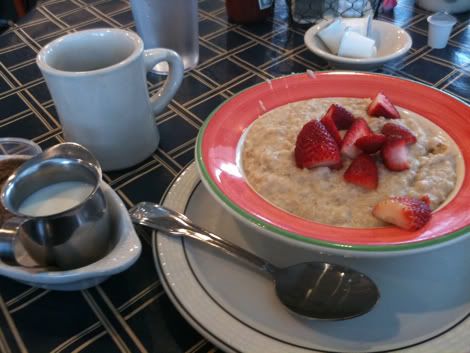 those few strawberries cost $1.50!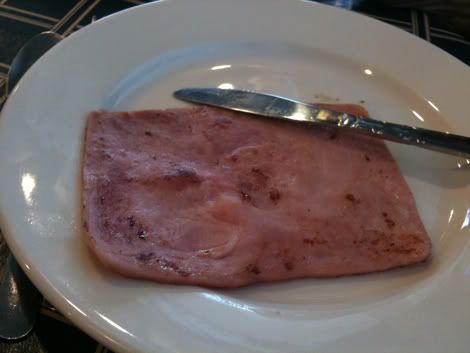 -big bite of cream cheese and chocolate chip danish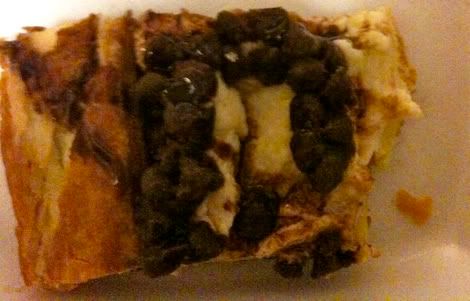 -2 glasses of red wine (the one I get for Thanksgiving every year and only then for some reason, I guess it makes it more special? Even though it's only like $22. It's
Saintsbury Pinot Noir
)
-thanksgiving plate (spinach artichoke dip with gluten free chips, turkey, cranberry apple cider sauce, homemade gravy, sour cream & onion mashed potatoes, sweet potatoes with caramelized banana slices on top, green bean casserole with homemade caramelized onions, most of a gluten free cheddar biscuit)
-1 small glass of pomegranate kiwi juice mixed with sparkling water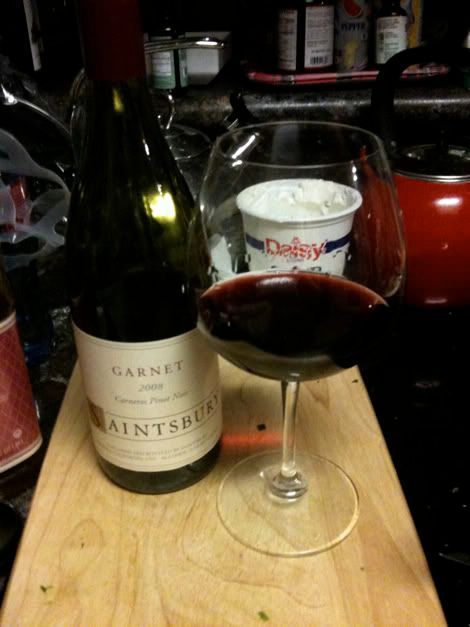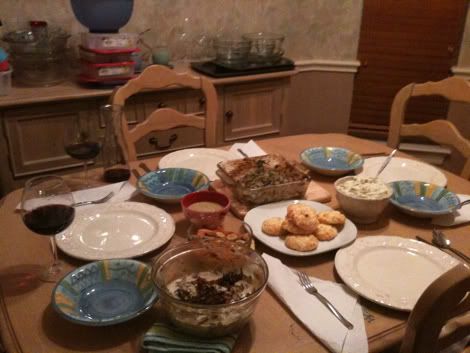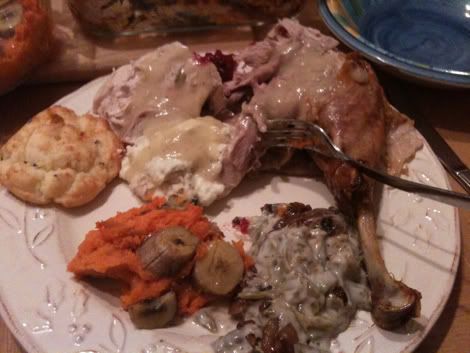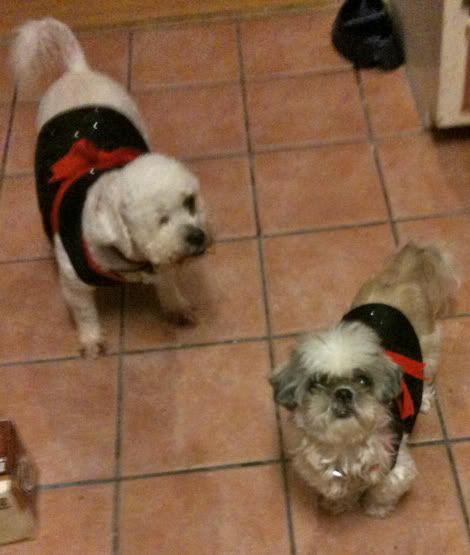 the girls dressed up :)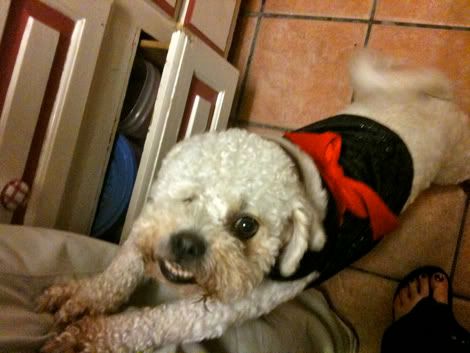 streeeeech. so cute!
It was my first turkey and gravy! I always make ALL the other stuff, but not this year, baby. All really was allllll. My Dad was going to do the turkey, but was running late for his bowling league + I had to be responsible for basting and all that while he was gone anyway, so I did the vast majority. Can I get a HOLLA? Too much? Sorry. *composes self* The gravy did take 3 tries, but the third time was the charm, indeed. I'd never made any sauce/gravy like that before, not from scratch anyway, so I was new to the whole roux thang. The first batch I didn't use enough flour. Down the drain it went. The second batch came out PERFECTLY,
however
...it tasted like ASS. Rachael Ray, what were you thinking, girl? It was apple cider gravy, which, sounds good in theory, but don't make that mistake! It was kinda sour or tart or bitter or sharp or...you get the point. Some unpleasant word. It was just....
weird.
But when I stuck to the plain old roux, broth, a lil turkey drippings, and seasonings? Daaaaamn the man, I am GOOD. :)
Even though I slightly overate, I didn't feel sick and horrible this time. Improvement!
-sparkling water with lemon juice
-small slice of (80ish%) sugar-free pumpkin pie with a gingerbread cookie gluten free crust (not sugar free) and homemade cinnamon maple whipped cream
-big glass of water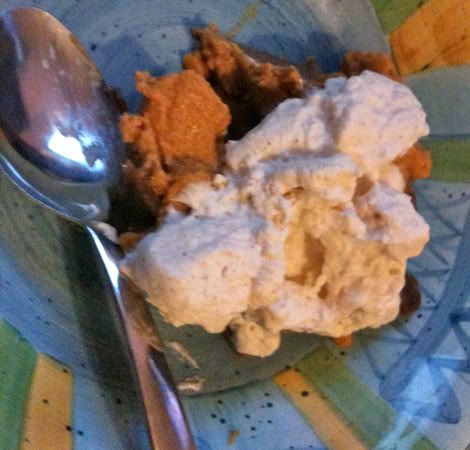 Probably one of my best ever pumpkin pies (and I usually make good pumpkin pies, let's inflate my ego even more), even though it only had a little brown sugar and maple syrup in it (mostly stevia with a liiitle xylitol) and I thought the batter tasted slightly gross/bitter/mediocre, but it cooked up into perfection. I gotta stop tooting my own horn, but c'mon now, what a meal. Haha :). The whipped cream I made for Thursday's feast was great, but this one was even better too.
The only thing I did sort of screw up was one of my usual fave's, the spinach artichoke dip. We didn't have the correct seasoning, so I substituted with onion dip stuff. Yeah, not so much. My Mom and Dad still thought it was pretty good, but it's not the saaaaame. Oh well.
I am done eating for the nite, sans a cuppa tea I plan to go make while I make my brother's damn deviled eggs he won't stop bugging me about LOL. I usually make them every Thanksgiving for an appetizer, but I didn't, and apparently didn't realize they were so coveted :-P. (ok I'm back before I posted this, drinking my FAVE gingerbread tea, which I hid because it's not gluten free, but let's get real, most of my meal wasn't in some small way or another, so I'll get over it. I feel fine *knock on wood again and all that*)
But before I go....
Even though I REALLY hope *I* win (hehe), you should all go check out the contest Danica is hosting to give away a sparkling water maker!
HERE
. WOOHOO. Good luck!
xo,
Amanda