October 20
-Chobani strawberry nonfat greek yogurt with fiber one (really good too and normally I don't like strawberry yogurt--I like that this kind doesn't taste artificial) (200 cals)
-small diet lemonade from Chick-Fil-A (20 cals)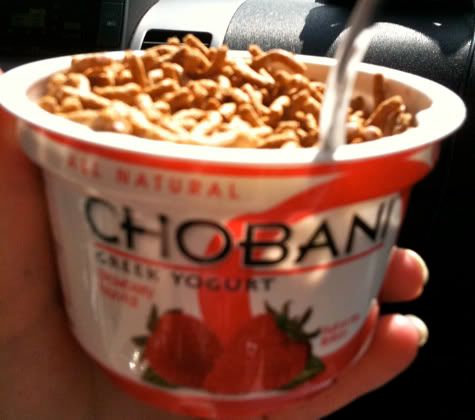 -8 chicken nuggets with polynesian sauce (370 cals--110 of which are just from the damn, tasty, sugar-packed sauce)
-side salad with about 1/3 of the packet of ranch (I'm prob really overestimating it, but I'll say 190 cals)
-more diet lemonade (got a large this time, but then got a stomache ache, so prob only drank half at most) (15 cals)
-lots of water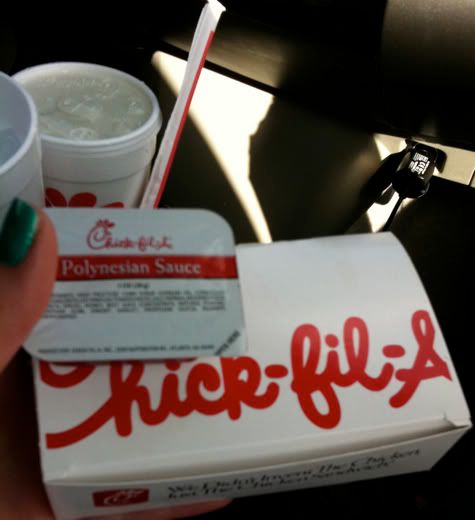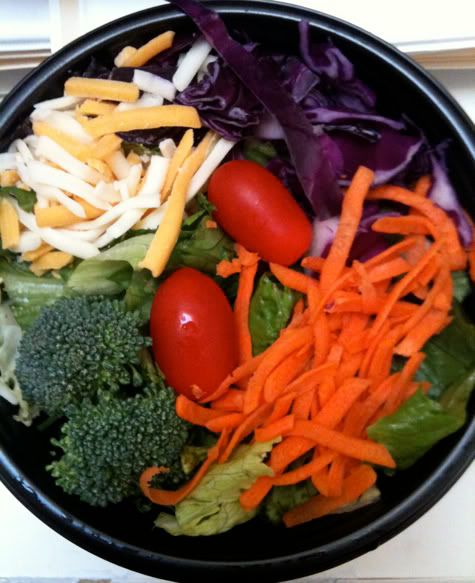 -single serving container of roasted red pepper hummus with pretzel crisps (230 cals)
-fruit cup (70 cals)
-water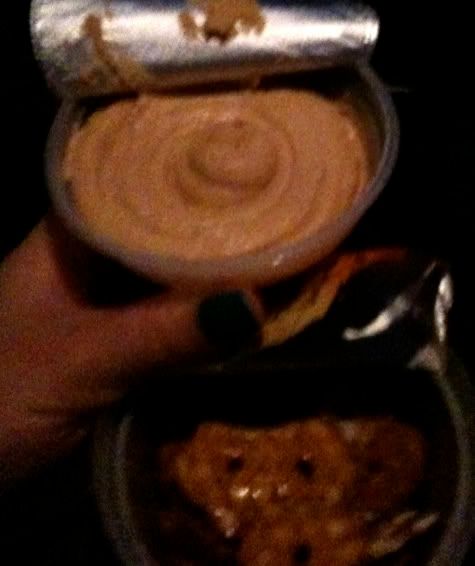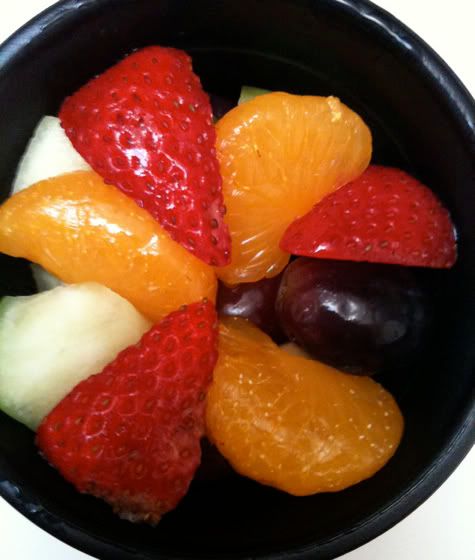 -3 oranges (190ish cals)
-1 small grapefruit (65ish cals)
-1 small apple (70ish cals)
-1 teaspoon cinnamon raisin peanut butter (to dip apple in) (35ish cals)
-water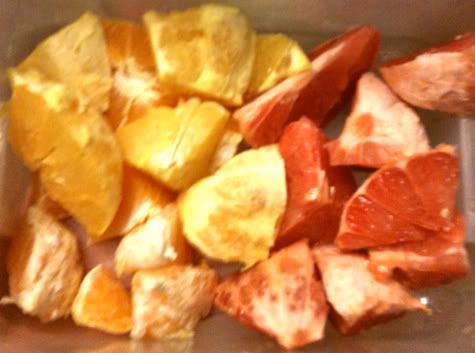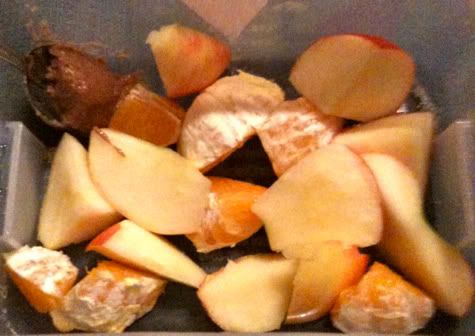 Yesterday some guy came to our office randomly to see if my Dad wanted to buy organic produce he was selling. The process sounds to me kind of like a CSA share, but this guy just delivers it to you. You don't pick what he brings, he just brings a big box full of fruits and vegetables for $44. I thought it was a lil expensive, but after I went through it all it's not so bad and it's all stuff we eat, so that's good. Unfortunately my Dad forgot to tell us he bought it (I didn't go to work yesterday) and my Mom and I already went grocery shopping for the week and loaded up on a bunch of the same items the box contained. Now we have MASSIVE amounts of apples, oranges, and small grapefruits (among other things). I kind of feel like all I can eat is fruit now lol, but I guess there are worse things :).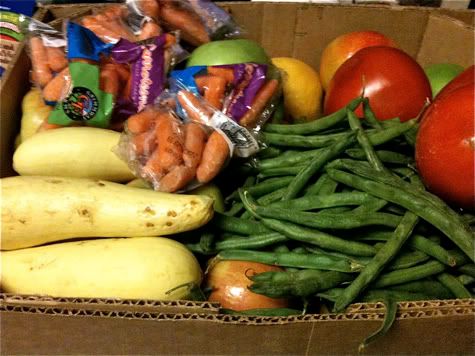 I made Annie's mac & cheese + bbq chicken for my brother for dinner and was planning on having the same, but didn't feel hungry enough when the time came. I sampled the mac & cheese, but that's it. I decided to go light and attempt to make a dent in the citrus stash and boy did all that fruit make me fullll. At first I only had 2 oranges + the grapefruit, but when I went back for the rest I felt like I'd almost eaten too much.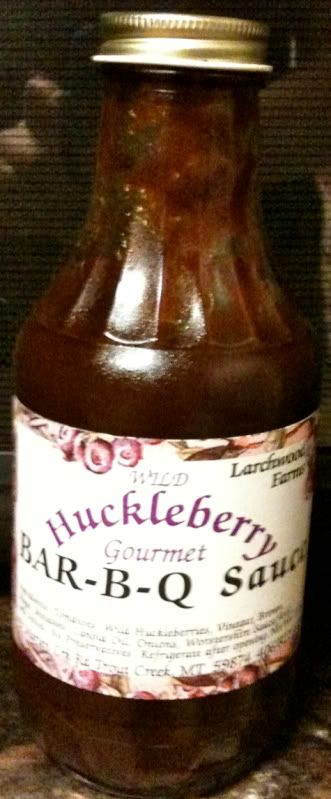 really good sauce I picked up in Montana
Overall I'm pleased with how I've eaten so far this week. Gotta keep it up. The chicken nuggets may have not been the best choice, but they weren't high in cals and they were some protein at least. I ate the yogurt intending to be able to hold off until later, but I was STARVING an hour or two later and my Mom had Chick-Fil-A for her lunch (when I ate my yogurt--hence how I got the first lemonade) and I couldn't think of any other fast food that sounded good and didn't include bread/yeast, so whatev. The chicken sounded (and tasted) good, so I'd say I made a wise(ish) choice :-P. I barely eat fast food anyway.
Body-wise, my back, neck, and shoulders are back to being in terrible pain again, which sucks. Next time I go to the dr (in 2 months) I need to remember to mention it to her. I don't think there's anything she can do really, but I guess it should at least be checked out. I hope I don't get worse as I get older :(.
Anyway, I'm really tired and even though I probably won't go to sleep for a couple hours, I'm gonna relax with a lil 90210 and a good book (not simultaneously, of course).
*muah*
xo,
Amanda