September 12
2:45pm
-oat bran with 2 tsp banana peanut butter, half a serving of honey roasted peanuts, and a few dehydrated banana slices (the peanuts and bananas didn't work so well--the coating slid off the peanuts and the bananas were too mushy and not in a good way)
-a few pretzel crackers
-water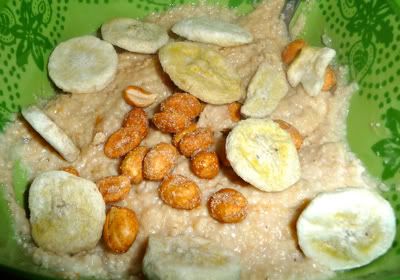 It was my first time trying oat bran. I have to say I did really like it. I'm still an oatmeal girl, but this will definitely make its way into the rotation. I'll just have to experiment with more toppings.
5:35pm
-small piece of ghiradelli milk chocolate with almond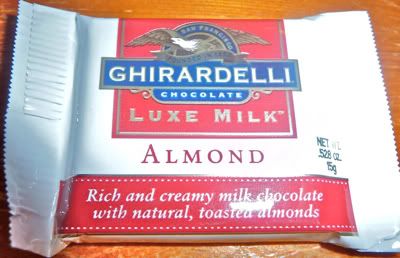 6:45pm
-Kashi roasted veggie pizza (about 3/4) with extra pizza sauce on the side
-sauteed veggies with a sprinkle of parmesan (zucchini & patty pan squash w/ leftover mushrooms from the other day mixed in)
-water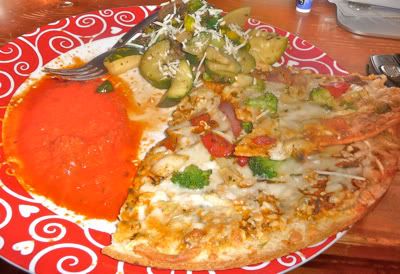 9:45pm
2 stale peeps (just the way I like 'em!)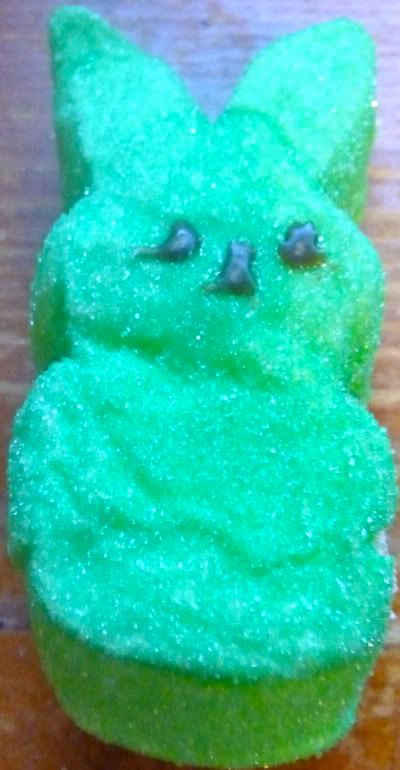 10:10pm
-the rest of the pizza (oops, it was still sitting out, and...yeah)
-homemade hot chocolate w/ half a peep torn in (even better than yesterday)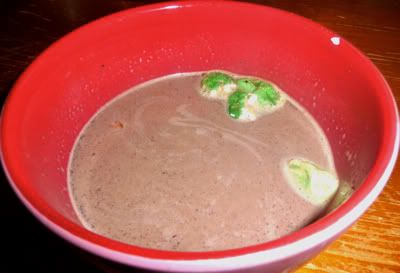 I was going to have a few holey donut holes with my hot choc, but since I had more pizza I decided I probably shouldn't.
10:25pm
-refilled my water bottle (go me! I think I'll FINALLY get 100oz today, my old usual that I hadn't hit in awhile) and I added a pack of emergen-c to it
Even though I ate the whole pizza (again..), I still did OK calorically. I just can't seem to shake the sweet tooth. I also pretty much just stayed in my computer chair all day too and barely lifted a muscle. Lame-o.
xo,
Amanda